The Factory of Memories
Now in its second decade, TheStadiumBusiness Summit continues to adapt and reflect the needs of its industry. We're embracing Technology, Innovation and Transformation to re-define the global #1 venue business showcase. Join your colleagues from all around the world as we bring together the leading stadium, arena and venue executives to explore the future of our business.
Our speakers include
Do you have all the answers? If not, invest some time to learn from others..
David Da Costa
After a career in the world of global insurance, David commenced his journey into AV visualisation almost 25 years ago.
In the first 15 years, David created digitalisation networks for rail networks, designed visual enhancement delivery in both primary and secondary care, and built a network of technology solutions in retail & shopping malls.
Over the recent decade, David and his business partner Ben, have invested in Bendac, the UK's leading LED technology group, working in multiple sectors from sports, marine, retail, corporate, leisure, education and hospitality, delivering solutions to a global customer base, covering 20 countries.
Max Gill
Head of Business Development in EMEA
Just Walk Out technology by Amazon
Max Gill
Head of Business Development in EMEA
Just Walk Out technology by Amazon
Max Gill leads Business Development in EMEA for Just Walk Out at Amazon, which enables retailers to reinvent customer experiences by delivering checkout-free stores
Max has over 20 years' experience leading and scaling early-stage businesses. He has expertise in bringing disruptive and innovative technologies to market, including 5 years at Amazon Web Services (AWS) transforming the digital strategies for several major UK retailers.
Eike Humpert
Head of Digitalisation
VfL Wolfsburg
Eike Humpert (31) is working in club football for eleven consecutive years. After finishing his degree in Sports Business Management in Lincoln, UK, he started his professional career in Marketing and Sales for the East Berlin Football Club 1. FC Union Berlin. After occupying positions in Marketing, CRM and Merchandising/E-Commerce he was responsible for the business development department with emphasis on IT, Multimedia, CRM/ERP, E-Commerce, BI and Organisational Development. Joining VfL Wolfsburg in April 2019 as Head of Digitalisation his department is responsible for the digital and innovation strategy of the G
Ian Tussie
Managing Director
T8 Partnerships
T8 Partnerships was set up by Ian Tussie in December 2020 and works with rights owners and brands on partnership and sponsorship strategy and delivery. Ian has over 10 years of experience in partnership strategy, development and delivery across multiple sectors including indoor arenas and exhibition centres, transport operators, visitor attractions, health & fitness and sporting organisations and has been responsible for delivering significant long-term partnership revenues for the likes of ASM Global, ACC Liverpool, TfL, TfGM, Eden Project, Chester Zoo and David Lloyd Leisure and worked with brands such as MasterCard, EDF Energy, Asda, Jaguar, Reebok, Ricoh, Zoggs, AO, Utilita, Kellogg's, Deezer and JD Sports.
During his career Ian has secured 6 long-term venue naming rights deals: AO Arena Manchester, Utilita Arena Newcastle, Phones 4U Arena Manchester, Bonus Arena Hull, P&J Live Aberdeen and Baker Hughes Exhibition and Conference Hub Aberdeen. To date T8 Partnerships has worked with a number of sports and entertainment clients including YTL Arena Bristol, Brentford Football Club, The LMA, Lancashire Cricket, Human Race and Manchester Central.
Peter McKenna
Stadium Director
Croke Park
Peter McKenna was appointed as the Stadium Director of Croke Park Stadium in 2001. With a capacity of 82,300, Croke Park is Europe's fourth largest stadium
Prior to joining Croke Park, Peter held the position of Chief Executive of Smurfit Publications, Smurfit Publishing and Design and iVenus.com.
Peter was appointed to his current position of Stadium & Commercial Director for the GAA in 2011. He is responsible for the operation and management of Croke Park Stadium and is tasked with steering the GAA's sponsorship, media rights, licensing and general games promotion.  In 2013, Peter won the Marketer of the Year Award and is the Stadium Business 2016 recipient of the outstanding industry contribution award.
In addition to his work with the GAA, Peter is a Director of Fire Station Artists Studio, and on the advisory board of the National Anti-Bullying Research and Resource Centre.
Peter is a Chemical Engineering graduate from University College Dublin and  a Fellow of the Marketing Institute.
Tim Barber
Commercial Director
Engage RM
Tim has worked for technology companies across the globe in London, Barcelona, and Melbourne for the past 15 years. He has held leadership roles in US and Australian start-ups, and for some of the most recognised organisations in the technology sector. Tim is focused on ensuring organisations fulfill their brands potential through utilising digital and data to maximise commercial outcomes.
Steve Sayer
Vice President & General Manager
The 02
Steve Sayer is Vice President and General Manager of The O2, the world's most popular music and entertainment venue. As VP & GM, Steve heads up the Senior Leadership team at The O2, and is fully accountable for all aspects of venue management across the busy campus, including overseeing venue strategy, improving the experience for The O2's customers, infrastructure and development projects in the arena, facilities management and driving continued commercial growth. Since 2020 Steve has taken on the additional responsibility of leading The O2's response to the Covid-19 pandemic and works closely with AEG Europe on energy and sustainability projects.
Steve joined The O2 in 2014 as Commercial Director, overseeing ticketing operations, merchandising, food and beverage and corporate sales, along with securing exhibition content and managing Up at The O2, the roof walk attraction over the venue. In this role he worked closely with the AEG Europe leadership team to manage several capital improvement projects to identify and activate new revenue streams and enhance the fan experience. Prior to this, Steve was Operations Director for Manchester City Football Club and was responsible for match day and major event operations.
Peter Watts
Peter Watts is the founder of Rockvolt, an operations, sustainability, and facilities consultancy based in the UK and focused on the sport and event sector. He has three decades of experience and has worked at some of the world's largest, most prestigious and exciting venues and events, including four Olympic Games.
Previously part of Compass Group, Peter oversaw their support service delivery to sport stadiums.
Currently much of Rockvolt's focus is on working with venues and their journey to operating more sustainably. This includes developing strategy, setting targets, measuring emissions, and progressing the culture to embrace good sustainable practices.  We facilitate positive operational change.
Damon Crowhurst
Display Director
Samsung Electronics
With over 20 years experience within the digital signage market, initially in a signage software start-up that was sold to AMX, Damon then led global signage software leader Scala's European business, as VP, Europe.
He has worked on digital deployments for brands such as McDonalds, Starbucks and Burger King. He joined Samsung in 2015, and currently is the Head of the UK Display business, which incorporates Samsung's full suite of Professional Display solutions from DMB's through to Stadiums. He has worked on recent deployments for Brighton Football Club and The Principality Stadium in Wales.
Bart Dohmen
Principal
TDAC International BV
For more than 25 years Bart has been active in the development of branded centers, museums and theme parks at board level around the world. During these years he has been involved with projects as Heineken Experience, London Eye, Disney Paris and many others. Bart has worked on several sports related experiences.
Based on these years of expertise, he started his own consulting firm TDAC, which advises developers and investors to achieve their business goals when developing or operating their leisure business. Bart strongly believes that the best shareholder value is achieved by putting the guest experience first.
Peter Wearne
General Manager - Facilities
Melbourne Cricket Club
Peter Wearne
General Manager - Facilities
Melbourne Cricket Club
Peter Wearne has been the General Manager – Facilities with the Melbourne Cricket Club since 2006, and as such is responsible for one of the world's largest sporting stadiums, the Melbourne Cricket Ground (MCG)Peter is responsible for the strategic and operational performance of the built assets at the MCG. He is also responsible for the MCC's environmental sustainability initiatives which have led to the MCG's becoming one of the world's most sustainable stadiums.
Peter's expertise in stadium operations has been called upon by the West Australian government to provide operational advice during the design process for the New Perth Stadium (now Optus Stadium) and the Government of the Hong Kong Special Administrative Region of the People's Republic of China for the Kai Tak Sports Park in Hong Kong.
Peter is a founding member of the Sports Environment Alliance and it's immediate past Chairperson and a past member of Deakin University Sports Management Industry Advisory Board.
Jean-Christophe Giletta
For more than 14 years at the Stade de France, I have demonstrated that we can create durable value in stadiums by diversifying the sporting programme with big cultural and popular shows. By proposing spectacular staging, developing bold artistic concepts and unprecedented marketing campaigns, we have gathered more than 1.5 million spectators for great operas such as Carmen, Aïda, Nabucco, Turandot, Verdi's Requiem or for original creations such as the Celtic nights, Urban Peace, Unighted, Ben Hur and Excalibur. Sharing this experience with stadium operators, proposing great cultural shows, accessible to all while entertaining, this is the goal of live Stadium.
Show more
Who? What?
Each year TheStadiumBusiness Summit hosts the world's leading gathering of key thinkers, movers and shakers from across the global sports and entertainment world.
Network with everyone that's worth networking with.
Like no other event, we bring together the global stadium, arena and entertainment venue business. Our proven formula (Compact Footprint x Quality Content = Maximum Knowledge Transfer) remains the same.
The speakers and attendees you can expect range from owners and executives to architects and leading venue suppliers.
Simply the best knowledge and networking event there is.
Our Delegates
Our attendee profile comprises:
Owners, operators and investors in sports / entertainment venues;
C-Level execs in teams / venues (President / GM / CEO, CEO, COO, CFO, CTO, CMO and Head of Depts);
City Councils / Municipalities / Regional Agencies (mayors, economic development, sports / recreation / leisure, arts / culture & tourism departments);
Sports Federations, Sports Clubs (professional and amateur), governing bodies, sports event bid committees, sports tourism officials etc;
National and regional Sports/Events bodies;
Events / Sponsors / Rightsholders;
Architects / Designers / Consultants;
Product & Service Suppliers to the venue sector.
Ingredients to Success
The Summit is a business networking event with a total focus on quality. That means quality attendance, quality content and quality connections. It is NOT a trade show but instead a Networking Event. We have developed a format to maximise connections over two days (and two nights).
The key elements to fostering learning and connections include:
THE CONFERENCE – 50+ expert industry speakers covering the topics you need to hear about, across multiple stages with dedicated tracks around Technology, Innovation and Transformation in design and development;
THE MARKETPLACE – Our dedicated networking area – where all refreshments and lunches are served – is ringed by a curated, mini-expo of 25-30 suppliers on 'demo-pods' showcasing the latest innovations and solutions;
TICKETING, DATA & CRM – TheTicketingBusiness Forum 2023, with another 500+ delegates/50+ speakers at the forefront of fan engagement, ticketing, loyalty, data, CRM and digital marketing will be hosted at the same venue on 7-8 July (immediately after the Summit);
LISTEN HERE. BE THERE – Two places at once? Tune in to chosen conference tracks (in different parts of the Summit), whilst networking in another;
NETWORKING & INTROS – Someone you want to meet? A venue you'd love to learn from? Let us know and we'll do our best to make the introduction.
And, as always, the Summit retains its 'family vibe' – bringing together old friends with new faces to the fold. Want to join us? Questions? Email us here
VIP Guest Programme
Free tickets to venues, teams and operators looking to REOPEN, RESTART & REIMAGINE their business.
For more than a decade the Summit has gathered together the sector's key thinkers, movers and shakers.
Our VIP guest programme provides free delegate passes to teams, venues and leagues which we believe will add value, knowledge and experience to the Summit – and, in turn, take back to their organisations from their own attendance.
Do you qualify for a free Guest VIP ticket for 2023?
Here are the Guest VIP Programme requirements:
You are employed by a Venue, Team, or Operating company;
You are C-Level/Director or Senior Management;
You want to learn how to improve your venue operationally, increasing revenue and retention;
Your organisation has not attended the Summit in the last three years.
Interested? Get in touch with Lizzie, who runs the VIP Guest Programme here.
Here's a sampling of teams and venues:
• Aarhus GF Football (AGF)
• Aberdeen FC
• Arsenal FC
• AS Roma
• Ascot
• AsiaWorld-Expo Management
• BaltCap
• Blackpool FC
• Bolesworth Events
• Bristol Rovers FC
• Bristol Sport / Ashton Gate Stadium
• Burnley FC
• City Football Group
• Club Atlético River Plate
• Coventry Building Society Arena (Wasps Group)
• ECB – England and Wales Cricket Board
• Eden Park Trust
• Ergo Arena
• FC Grenoble Rugby
• FK Crvena Zvezda (Red Star Belgrade)
• Gloucester Rugby
• Goodwood Group
• Johan Cruijff ArenA
• Lancs Cricket / Emirates Old Trafford
• Leicester City FC
• Live Stadium
• Liverpool FC
• London Irish
• Manchester Central Convention Complex
• Manchester City FC
• Manchester United FC
• Marylebone Cricket Club (Lord's)
• Melbourne Cricket Club
• Motorpoint Arena Nottingham / National Ice Centre
• Newcastle United FC
• Nokia Arena [Tampere]
• Northampton Saints RFC
• Open Camp
• PZPN (Poland FA)
• Real Madrid C.F.
• Silverstone Circuit
• Southampton FC
• Special Olympics World Games Berlin 2023
• Sport Lisboa e Benfica
• The Jockey Club
• Tottenham Hotspur FC
• Tranmere Rovers
• TSG 1899 Hoffenheim
• Tufan FC
• UEFA
• Ulster Rugby
• Western United
• Woking FC
• Worcester Warriors Rugby – Sixways Stadium
• YTL Arena Bristol
TheStadiumBusiness Awards
Celebrating the best in our business
Inaugurated in 2010, TheStadiumBusiness Awards recognise leadership, innovation & achievement in the delivery, operation and management of sports facilities globally.
About
TheStadiumBusiness Awards recognise leadership, innovation & achievement in the delivery, operation and management of sports facilities globally.
Inaugurated in 2010, the Awards are the first (and only) awards for our industry, by our industry. The Awards were launched in order to:
Recognise achievement, innovation, fresh thinking and the leaders in the world of stadium, arena and sports venue management.
Raise industry standards and encourage greater professionalism.
Drive awareness of the stadium, arena and sports venue sector.
Charity Partner: Once again, TheStadiumBusiness Awards will be fundraising for EMERGENCY – providing free, high-quality healthcare to victims of war, poverty and landmines, alongside building hospitals and training local medical staff.
Congrats to all our 2022 Winners – unveiled at #SBS22. News item here.
Stay tuned for 2023 nominations going live.
Timeline
Feb 2023 – Judges & Categories Announced
March 2023 – Nominations Open
April 2023 – Nominations Close
May 2023 – Shortlists Announced
28 June 2023 – Winners Party (announced live at #SBS23)
Judges
Our 2023 Judging Panel will be unveiled in January 2023. The full 2022 Judging Panel can be viewed in this Latest news post.
Categories
Nominations are invited across the following Categories:
EVENT OF THE YEAR

For the best sports or non-sports event, guest event, concert or one-off spectacle held at a major sports venue in the last 18 months. We are looking for something out of the ordinary, something special, something that sets a future trend. The award recognises the event's host venue, and thus entries should reference why the venue's management/operational team deserves sepcial recognition for their delivery.
FAN EXPERIENCE AWARD
For the stadium, arena or major sports venue that has delivered consistently outstanding levels of service and fan experience at every stage of the customer journey.
PRODUCT INNOVATION AWARD
Awarded for a product or service that has uniquely transformed and improved the way stadiums, arenas and sports venues do business. Entries should state the organisation/vendor responsible for the product/service, and how the product/service has improved operations at a specific stadium/venue.
SUSTAINABILITY & COMMUNITY AWARD

To recognise achievement, success or leadership in the pursuit of sustainable and community-driven venue and event management.
SPONSORSHIP, SALES & MARKETING AWARD

Recognising the sponsorship, sales or marketing initiative which has delivered new audiences, new revenues and new partnerships
VENUE TECHNOLOGY AWARD

For the stadium, arena or major sports venue that has delivered innovative and integrated technology to transform and improve the way it operates.
2019 closed categories
VENUE OF THE YEAR AWARD

From the small local club venue to the mega-capacity national sports stadium; tell us which venue deserves recognition for their outstanding performance over the past 12 months, and why. Entries should refer to specific successes and achievements of the venue in the judging period.
EXECUTIVE OF THE YEAR AWARD

For the sports venue leader, pioneer or visionary that has consistently over-delivered.
OUTSTANDING ACHIEVEMENT AWARD (CLOSED NOMINATION)
The Outstanding Achievement Award recognises an individual that has shown exceptional commitment, service and leadership to the stadium sector industry over a sustained period of time. (And no, they don't have to be retiring any time soon!) The recipient of this award is decided by TheStadiumBusiness.com editorial team.
Our Sponsors
Our thanks to these wonderful organisations for supporting this year's Summit
Adyen
Adyen is the financial technology platform of choice for leading companies. By providing end-to-end payments capabilities, data-driven insights, and financial products in a single global solution, Adyen helps businesses achieve their ambitions faster. With offices around the world, Adyen works with the likes of Facebook, Uber, H&M, eBay, and Microsoft.
Website
TheStadiumBusiness News
All the latest Stadium Business news, blogs, videos, and up-to-the-minute media coverage from all the leading voices in the Stadium Business industry, all in one place. Curated and brought to you by TheStadiumBusiness Summit.
Website
TheStadiumBusiness Awards
TheStadiumBusiness Awards recognise leadership, innovation & achievement in the delivery, operation and management of sports facilities globally. Inaugurated in 2010, the Awards are presented each year during TheStadiumBusiness Summit.
Website
Lancashire Cricket
Emirates Old Trafford is also home to Lancashire Cricket, a world-class international sporting stadium, playing host to some of cricket's most iconic moments since 1857 and also hosting world famous artists such as Rihanna and Beyoncé. Founded in 1864 as a successor to Manchester Cricket Club, Lancashire have played at Old Trafford since then and, in 1865, played their inaugural first-class match, beating Middlesex at Old Trafford.
An integral part of the North West sporting scene, the Club is synonymous with great triumphs, famous names and a will to succeed. Steeped in tradition, nostalgia and prowess, Lancashire Cricket has earned itself a reputation and status that businesses and individuals wish to be associated with.
Website
Emirates Old Trafford
Our host venue for #SBS23, Emirates Old Trafford is a flexible, multi-purpose conference and events venue and world-class international sporting stadium ideally located in Manchester. Catering from ten to 2,000 people across a multitude of events, from small meetings to large exhibitions, our high end space is fully supported by dedicated and in-house services, such as event duty managers, IT support and experienced event planners. With over 3,600m² of space, 43 meeting rooms, over 700 on-site parking spaces, amazing transport links and a 150-bedroom Hilton Garden Inn hotel on-site, Emirates Old Trafford is an event organisers dream!
Website
Ungerboeck
All-in-one stadium & event management solution
Ungerboeck provides industry-leading event and venue management software to over 50,000 users in more than 50 countries. We work with 100's of iconic stadiums and arenas across the globe with clients like the Allegiant Stadium Las Vegas, Eintracht Frankfurt Stadium GmbH, Jockey Club Racecourses, Mercedes-Benz Stadium Atlanta and many more.
We understand what it takes to effectively manage all types of match-day and non-match day hospitality. Our offering contains software solutions for staff and customers with time saving functions like for example Mobile event orders, Client event portal, Online bookings and Premium Hospitality.
Website
Carbonhouse
carbonhouse is the leader in the venue and events website industry with more than a 15 years of experience serving clients worldwide. We're experts in crafting beautiful, user-friendly web interfaces for arenas and stadiums, which make up almost half of our more than 350 clients around the globe. We're not just building superior websites, we're developing systems and tools for the venue industry unlike anyone else.
Website
It's Lolly
It's Lolly delivers innovative PoS, payment and technology solutions for the hospitality industry. Serving businesses of all sizes across the UK; from large corporate caterers and stadia, to pubs, restaurants, coffee shops and festivals, their mission is to take state of the art technology and make it accessible, simple and highly agile for the hospitality space. 
Lolly's end-to-end, cloud-based EPoS solutions for hospitality and retail make the point of sale simple, efficient and dependable, every time. Lolly covers the complete digital journey from payments, EPoS and self-serve kiosks, to loyalty and pre-order applications, all of which are integrated in real time to a powerful back of house management system. With their flexible, bespoke offering, businesses simply upgrade as they grow, removing the need for costly installs as business needs become more complex. Lolly takes care of the technology, giving clients the time and the tools to run their business.
Website
Vindico
Vindico is a team of over 20 brilliant minds – led by MD Jo Polson, fuelled by an idea engine, and supported by a South Wales tech incubator. Vindico work with national clients ranging from sports teams (Scarlets Rugby, WRU, Worcester Warriors, Sale Sharks, Cardiff Devils) and construction (Gaia Group UK, Walters Group) to health (Tenovus Cancer Care), transport (Transport for Wales), care (Oomph), education (Techniquest), and even defence (the MOD) to deliver tech for good.
Vindico's newest innovation, SWAPP (Smart Workplace Application) has quickly become one of the most prominent safety apps used across the UK, and it's helping stadiums and venues safer, simpler to manage, and easier to scale back up post-covid.
Simple to use, and smart to run, SWAPP now provides a single portal for management teams to view essential live information, and schedule staff and temp workers while providing the measures needed to keep staff, teams, contractors, and visitors safe and compliant.
Website
Axess
Axess is a leading international company that provides access control solutions for stadia, arenas and venues. New intelligent technologies which control venue entry and the flow
of visitors are the focus. By offering contactless access control to venue operators Axess systems are ready for the new lifestyle that is defined by social distancing and touchless applications.
Axess systems have been installed at several Olympic Games, FIFA, UEFA and WORLD CUP events as well as more than 70 stadia and arenas.
Website
SKIDATA
SKIDATA is an international leader in the field of access solutions and their management. Almost 10,000 SKIDATA installations worldwide in ski resorts, stadiums, airports, shopping malls, cities, spa & wellness facilities, trade fairs and amusement parks provide secure and reliable access and entry control for people and vehicles. SKIDATA places great value in providing solutions that are intuitive, easy to use, and secure. The integrated concepts of SKIDATA solutions help clients optimize performance and maximize profits. SKIDATA Group (www.skidata.com) belongs to the publicly traded Swiss Kudelski Group (www.nagra.com), a leading provider of digital security solutions.
Website
Bendac Group
Bendac are the UK's leading custom LED display solutions provider, designing and delivering industry-leading LED solutions to multiple industries. Headquartered in our dedicated technology, engineering and innovation centre, Bendac continues to grow and invest in UK-based engineering, ensuring that our clients are supported equally, for the duration of our projects.
With installations at several prestigious UK stadiums, Bendac have gained significant traction within the sporting sector. Providing full sporting solutions – inclusive of replay screens, scoreboards, conference solutions and concourse displays – Bendac Sports is built on a commitment to provide innovative yet practical LED solutions for stadia environments.
Bendac Sports adhere to a curated process, involving a host of professionals who design, develop, and deliver refined and reliable solutions that align with your vision. Our design team work with clients, from initial consultation stage, through to the installation of your project, ensuring you achieve the optimal solution for your concept.
Bendac is a customer centric, LED specialist organisation, focusing on innovative solutions. Our strategic structure has allowed us to heavily invest in a wide variety of product and technology initiatives, enabling us to excel as not only an LED specialist company but as an innovator of custom visualisation.
Website
Show all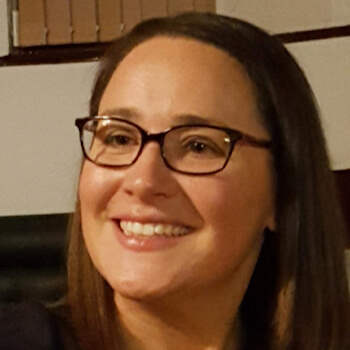 The Summit was superb! So many interesting presentations and panel discussions... we'll definitely be back next year!
Kathryn Morgan Sodexo
Business Development Director
Sodexo Live!
Your conference is the industry benchmark. Any individual working in the industry has the opportunity to take away learnings for their own venue.
Nick Sautner
CEO
Eden Park, New Zealand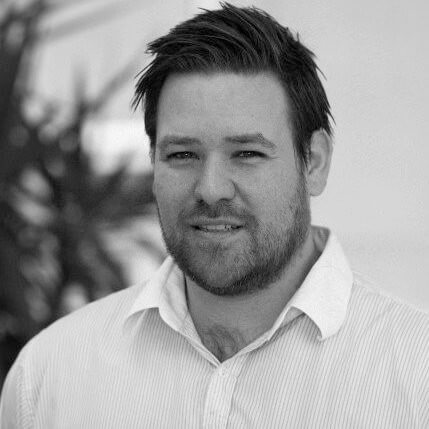 Another great eventy. Always nice to catch up with the industry – and get all those ideas flowing

Jacob Lauesen
Director Brand Marketing & Development
F.C. København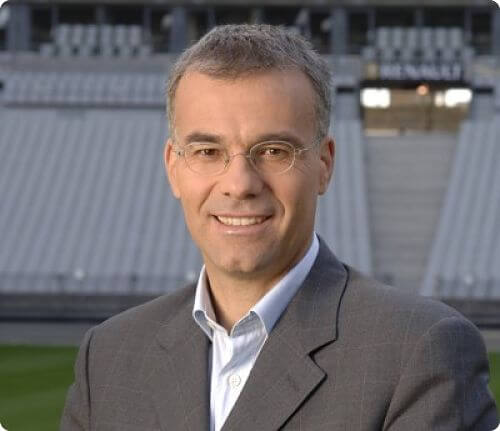 Over the past decade you have done an incredible job to build this event. A truly international stage...
Jean Christophe Giletta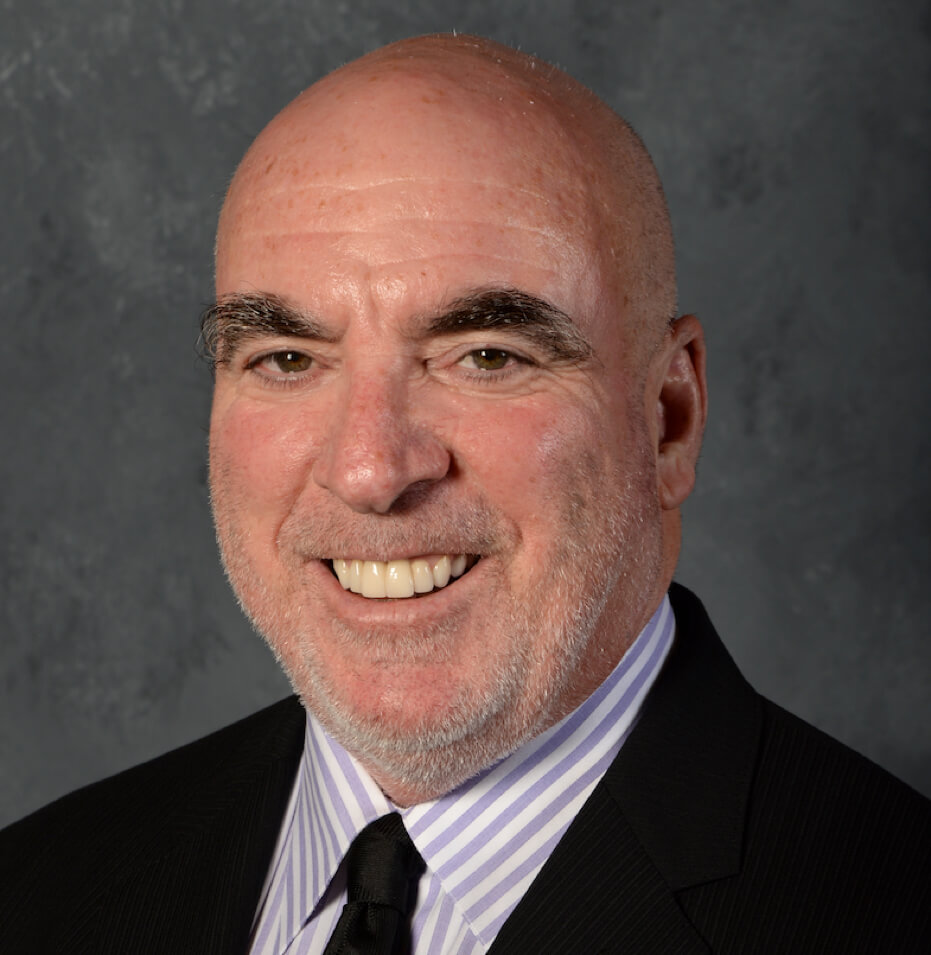 The best conference I've ever attended!
Lee Zeidman
President
Crypto.com Arena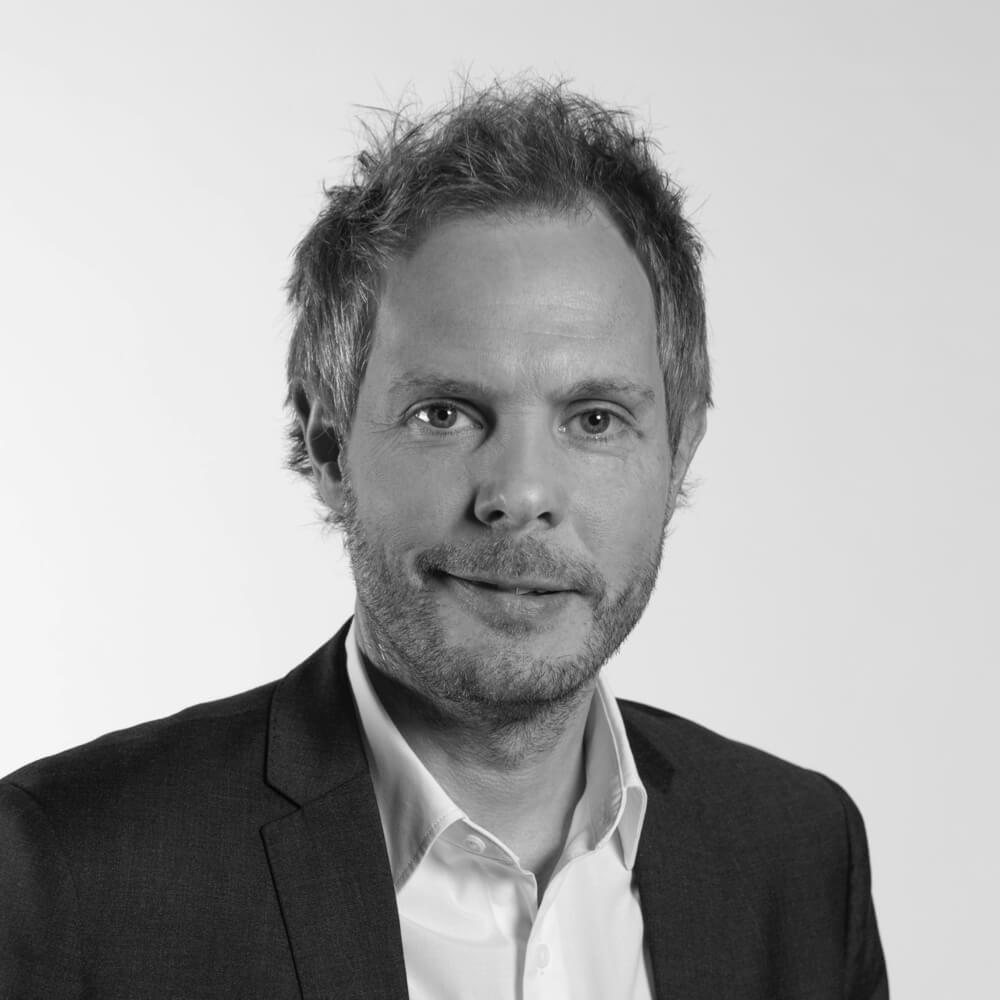 Another great Summit. We couldn't be more pleased with our participation.
Magnus Danielsson
VP International
Feld Entertainment Motorsports
Pre-Register / Contact us
If you'd like to join us, or have any questions, please complete this quick form and we'll get right back to you.
Delegate Package
This year's all-in Summit delegate pass provides:
Access to all conference sessions and breakouts† (28-29 June);
Access to The Marketplace mini-expo;
Access to the Networking lounge on both days;
All breaks and lunches on both days;
Printed Programme (including attendee list);
Ticket to the Welcome Reception (evening 27 June);
Ticket to #SBA23 TheStadiumBusiness Awards Party (evening 28 June);
Discounted hotel rates;
Introductions and networking services;
Post-event presentation/video downloads;
Privileged access to online information and discussions pre- and post-event.
PLUS
Option to purchase Site Visit & Stadium Tour add-ons†
†Schedule and content may be subject to change.
Booking Info
Risk/Cancellation: You can cancel up to 60 days out from the conference and receive a full refund (less credit card/admin fees). From 60 days out there are no refunds but you are allowed to transfer your ticket to a colleague at no charge. All substitutions/badge changes must be submitted in writing to the event organiser prior to the event and a confirmation from us received as validation.
Right of Admission: In order to maintain the ratio of buyers/sellers and the delegate profile of the attendees, the organisers reserve the right to refuse or cancel admission. In the event an individual delegate pass is cancelled then notice will be put in writing and any delegate fee paid will be refunded.
Group Rates? are available on bookings of 3+ delegates from We offer discounts for groups of 3+ registrations from the same organisation, paid on a single invoice. Group discounts may not be valid in conjunction with any other early-bird registration or special offers. Make a group enquiry here the organisers.
Delegates: £195 is due upon booking. If the event cannot take place due to government guidelines then the deposit will be held and transferred to the next live event.
Sponsors/Exhibitors TheStadiumBusiness Summit is a ticketed event. Product, service and solutions suppliers can receive delegate passes as part of their sponsorship and exhibition packages.
Questions/Special Requests: If you have any questions or special requests then contact us for a quick response.
Is it only in English? The main conference and related panel discussions will be in English. We offer simultaneous translation as a special request – however, there may be additional costs for the provision of simtran. Please get in touch with us prior to the event for clarification.
Are there student/academic discounts? A limited number of conference places are available to accredited students (enrolled in courses related to the conference topic) and to academic professionals from recognised institutions. The discounted fee for student/academic participants is set at £149 (+tax) per person and tickets are provided on a first come, first served basis. Contact the organisers if you wish to apply for a student/academic pass.
Liability note: The organisers of TheStadiumBusiness Summit (Xperiology) do not accept liability for any loss of, or damage to, the personal effects of attendees to the event. We reserve the right to cancel, defer or modify the event proceedings without prior notice.
Important notice re COVID-19: Please note any interaction with the general public poses an elevated risk of being exposed to COVID-19 and we cannot guarantee that you will not be exposed while in attendance at the event. Xperiology is not responsible for the health and safety of this event. We encourage you to follow the venue's safety policies, as well as local laws and restrictions.
Booking Terms and Conditions: Available in full on the following link:
Destination Manchester
The Summit and Awards will be hosted at Emirates Old Trafford, Manchester – the famous home of Lancs Cricket.
With over 3,600m2 of space, 38 meeting rooms, over 600 on-site parking spaces, excellent transport links and a 150-bedroom Hilton Garden Inn on-site, Emirates Old Trafford is the ideal venue for the Forum.
Free onsite car parking is available for all attendees. A taxi from Manchester Airport takes approximately 20-25 minutes. The Metrolink tram stop at the stadium connects to the city's three key rail stations, with trams every few minutes.
Full hotel details will be provided on registration.
The Stadium Business Summit
28-29 June 2023
Emirates Old Trafford, Talbot Road, Old Trafford, Stretford, Manchester, UK
Latest News
All latest news on the Summit can be found here:
View all