Each year TheStadiumBusiness Summit hosts the world's leading gathering of key thinkers, movers and shakers from across the global sports and entertainment world.
Here's a sampling of the stadium experts joining us in 2020:
CEO, The Coca-Cola Arena (Dubai/AEG)
CEO, Blacktown City Council
CEO, Aarhus GF Football (AGF)
CCO, Triple Jump Technologies
CEO, Tampere Arena
CEO, SGL (Stadium Grow Lighting)
CEO, MolcaWorld
CEO, Como 1907 FC
CEO, Greenwood Campbell
CEO and Co-Founder, Satisfi Labs
Chairman, Sport and Live Vision
Chairman & Co-Owner, FC Helsingor
Chairman, CEO and Founder, GroundWOW [Micropply Ltd]
Channel Sales Manager, Exterity
Chief Commercial Officer, GroundWOW [Micropply Ltd]
Chief Executive, LCC / Emirates Old Trafford
Chief Executive Officer, Stockport County FC
Chief Executive Officer, PTI Smarter Venues
Chief Executive Officer, Lava
Chief Executive Officer, Eden Park
Chief Executive Officer, Cape Town Stadium and Green Point Park
Chief Information Officer, Marylebone Cricket Club (Lord's)
Chief Information Officer, Club Brugge KV
Chief Marketing Officer, Tickets.ie (Tixcel, Oshi Software)
Chief Marketing Officer, Axess AG
Chief Operating Officer, Seattle Sounders FC
Chief Operating Officer, British Basketball League
Club Director, Leicester Riders
Club Secretary, LIT Gaelic Grounds Stadium
Commercial, Stockport County FC
Commercial Director, Wasps Group (Ricoh Arena)
Commercial Director, Sthaler (Fingopay)
Commercial Director, Norwich City Football Club
Commercial Director, Modulek
Commercial Director, Levy UK (Compass)
Commercial Director, Huddersfield Town FC
Commercial Director, Bristol Rovers FC
Commercial Director, Landways Management
Commercial Manager, Stockport County FC
Commercial Manager, Landways Management
Consultant, Tickets.ie (Tixcel, Oshi Software)
Consultant Relations EMEA, d&b audiotechnik
Consultant, UK and Ireland, Here Mobility
Corporate Legal Manager, Eden Park
Associate, Hoare Lea
Associate, Major Projects Europe, RWDI
Business Development – Satisfi Labs (Europe), Satisfi Labs
Business Development Associate, BuroHappold Engineering
Business Development Director, Verteda
Business Development Director, Tripleplay Services
Business Development Manager, LiveStyled
Business Development Manager, ID&C
Business Development Manager, Gameplan Team
Business Development Manager, CleanEvent Services
Business Development Manager, Cagliari Calcio
Business Development Manager UK, Ireland & Nordics, Concept Group
Business Development Manager, Cruise Ship & Sports Facilities, L-Acoustics
Business Strategy Analyst, Arsenal FC
Deputy Hostel Manager, Sierra Leone Ministry of Sport
Development Manager, Crystal Palace FC
Digital Systems Project Manager, Brighton & Hove Albion FC
Director, Wire and Sky
Director, WilsonOwensOwens Architects
Director, Wilkinson Eyre
Director, Turner & Townsend
Director, Stockport County FC
Director, Sky UK
Director, Ramboll
Director, MANICA Architecture
Director, M-E Engineers
Director, DSI [Distributor Systems International]
Director, d&b audiotechnik
Director, Crowd Dynamics
Director, Beyond 90
Director, AFL Architects
Director – Events & Operations, SCG Hospitality
Director of Commercial – Venues Canberra, ACT Government (Australian Capital Territory)
Director of IT, Crystal Palace FC
Director of New Stadium, National Stadium of Albania
Director of Operations, Manchester United FC
Director of Operations, Stockport County FC
Director of Ticketing, UK, AXS Ticketing
Director Sports, Ticketmaster
Director UK and EMEA, Signature Systems Group
Director, Buildings + Places, AECOM
Enterprise Account Manager, Commscope
Europe & Mediterranean Sales Director, Exterity
Events and Marketing Exec, Tripleplay Services
EVP / Consultant to 49ers President, Elevate Sports Ventures
Executive Board Member, Tufan Football Club
Executive Chairman, Wigan Athletic
Executive Chairman, Superstruct Entertainment
Executive Director, Leeds United A.F.C.
Executive Director, BA Arena (Lanacion Com)
Facility Manager, Sierra Leone Ministry of Sport
Facility Manager, Sierra Leone Ministry of Sport
Financial & Operations Director, Northampton Saints
Former COO at Bright Skies and CIO at HSV and Specialist German Sports tec Business., Bright Skies
Founder, Sonorous Global Consulting
General Manager, Musco Lighting Europe
GM – Hospitality & Portfolio Development, Adelaide Oval SMA
Group Digital Communications & Development Manager, The SSE Arena, Belfast
Group Head of Communications, Bristol Sport / Ashton Gate Stadium
Group Sponsorship & Partnership Manager, Odyssey Arena (The Odyssey Trust)
Head Coach, Bristol Flyers
Head of Business Development UK, Ireland, Spain, Over-C
Head of Business Intelligence, AEG Presents / AEG Live / Goldenvoice
Head of Commercia, Chester Race Company
Head of Commercial Partnerships, Marylebone Cricket Club (Lord's)
Head of Commercial Partnerships, ASM Global
Head of Consumer Sales, Crystal Palace FC
Head of Cricket Business, International Cricket Council Academy
Head of Customer Experience, Leeds Carnegie
Head of Digital, ID&C
Head of Digital / IT, Hungarian Icehockey Federation
Head of Digital Performance & Marketing, TSG 1899 Hoffenheim
Head of IT, West Ham United FC
Head of IT, Newcastle United FC
Head of IT, Manchester United FC
Head of IT, Chester Race Company
Head of IT Operations, FC Barcelona
Head of Marketing, Leeds Carnegie
Head of Marketing, Envision Virgin Racing FE
Head of Premium Sales, Service & Operations, Arsenal FC
Head of RWC21 / Director of Projects & People, Rugby Football League (The RFL)
Head of Security and Technology, BuroHappold Engineering
Head of Sports Development, Savills
Head of Sports/Entertainment, Euromonitor
Head of Stadia Strategic Committee, Le Havre AC
Head of Stadium Operations & Projects, Croke Park / GAA
Hospitality Sales Manager, Manchester United FC
Independant Director, British Basketball League
Infrastructure & Estates Director, Leicester City Football Club
International Marketing, MolcaWorld
International Marketing, Daktronics
IT Director (2019-, AELTC (All England Lawn Tennis Club)
Main Bowl Manager, Sierra Leone Ministry of Sport
Managing Director, Vanguardia Consulting
Managing Director, Rockvolt
Managing Director, IDKON Idrættens Konsulenthus (Sports Consulting House)
Managing Director, First Payments
Managing Director, Bleep
Managing Director, Dundee United FC
Managing Director, Bristol Sport / Ashton Gate Stadium
Managing Director – Pioneer Venue Solutions Ltd, Pioneer Group
Managing Director (2019- ), Olympiastadion / Stadion-Säätiö Olympiastadion / Olympic Stadium
Marketing Director, Northampton Saints
Marketing Manager, Manchester Giants Basketball
Marketing Manager, Blackburn Rovers FC
Membership Manager, Rugby Football League (The RFL)
Minister of Sport, Sierra Leone Ministry of Sport
Music Director, Arena Music
Operations Director, LCC / Emirates Old Trafford
Operations Manager, Hibernian FC
Owner, Newcastle Eagles
Owner, Kronman Associates
Owner / CEO, Manchester Giants Basketball
Partner at Sport Stadium Solutions LLP (UK Distribution), SeatServe
President, MANICA Architecture
President, ESSG – Event & Stadium Suppliers Group
Principal, The Stadium Consultancy
Principal, High Performance Venue Consulting
Principal, Sport Design, tvs design
Program Director and Acting Business Unit Director, Yas Marina Circuit (Abu Dhabi Grand Prix)
Project Leader, Aarhus GF Football (AGF)
Project Leader – Golden Generation Arena, Belgian Football Association
Project Manager, Bright Skies
Racing and Operations Manager, Leopardstown Racecourse
Sales & Marketing Manager, Ticketing/Commercial, RFU Twickenham Stadium
Sales & Retention Director, Levy UK (Compass)
Sales Director, Modulek
Sales Director, Cedar Packaging
Sales Director EAME, Verteda
Sales Director UK & EU, Aisle Labs
Sales Manager, Daktronics
Sales UK, Musco Lighting Europe
Secretary General, Hungarian Icehockey Federation
Senior Business Development Manager & Strategic Partnerships, Here Mobility
Senior Commercial Manager, The FA Group (Wembley Stadium)
Senior CRM & Fan Engagement Mgr, European Tour & Ryder Cup
Senior Event Operator, ECB – England and Wales Cricket Board
Senior Event Operator, ECB – England and Wales Cricket Board
Senior Manager – Tourism, Liverpool FC
Senior Manager Business Development, Wireless Infrastructure Group
Senior Manager Stadion & Infrastruktur bei DFL, DFL Deutsche Fuflball Liga
Senior Partner, Arnecke Sibeth Dabelstein
Senior Principal, Populous (UK)
Senior Ticketing Manager, RFU Twickenham Stadium
Sports Facility Application Mgr, L-Acoustics
Sr. Managing Tour Director, FELD Entertainment Motorsports
Stadium Director, Budapest Honvéd FC
Stadium Manager, Sierra Leone Ministry of Sport
Student, University of Liverpool
Student, University of Liverpool
Swimming Pool Manager, Sierra Leone Ministry of Sport
Technologies Director, Freemans Event Partners
Technology Director, World Rugby
Technology Group Leader, M-E Engineers
Ticketing Manager, AC Milan
UK Sales Manager, L-Acoustics
Venue Commercial Director, Wasps Group (Ricoh Arena)
Venue Director, Tottenham Hotspur FC
Venue Director, Manchester United FC
Venue Director, RFU Twickenham Stadium
Venue Director & General Manager, Stockholm Live
Venue Sales Manager, Principality Stadium (formerly Millennium Stadium)
Venue Solutions Manager, Exterity
VP Sales Operations & Account Management, Nielsen – The Nielsen Company
Vice President, Marketing & Communication, STAPLES Center
VP – Sales & Operations, Carbonhouse
VP Marketing, Satisfi Labs
VP of Construction & Development, Golden State Warriors
VP of Global Sales, Signature Systems Group
VP of Sales, Alvarado
VP International, FELD Entertainment Motorsports

and many, many more…
Want to join us? Let us know if you'd like to log-in on the 1-2-3 December at TheStadiumBusiness 2020!
What are people saying?
You guys did a great job. Really enjoyed the programming and hospitality.

Scott Jenkins General Manager, Mercedes-Benz Stadium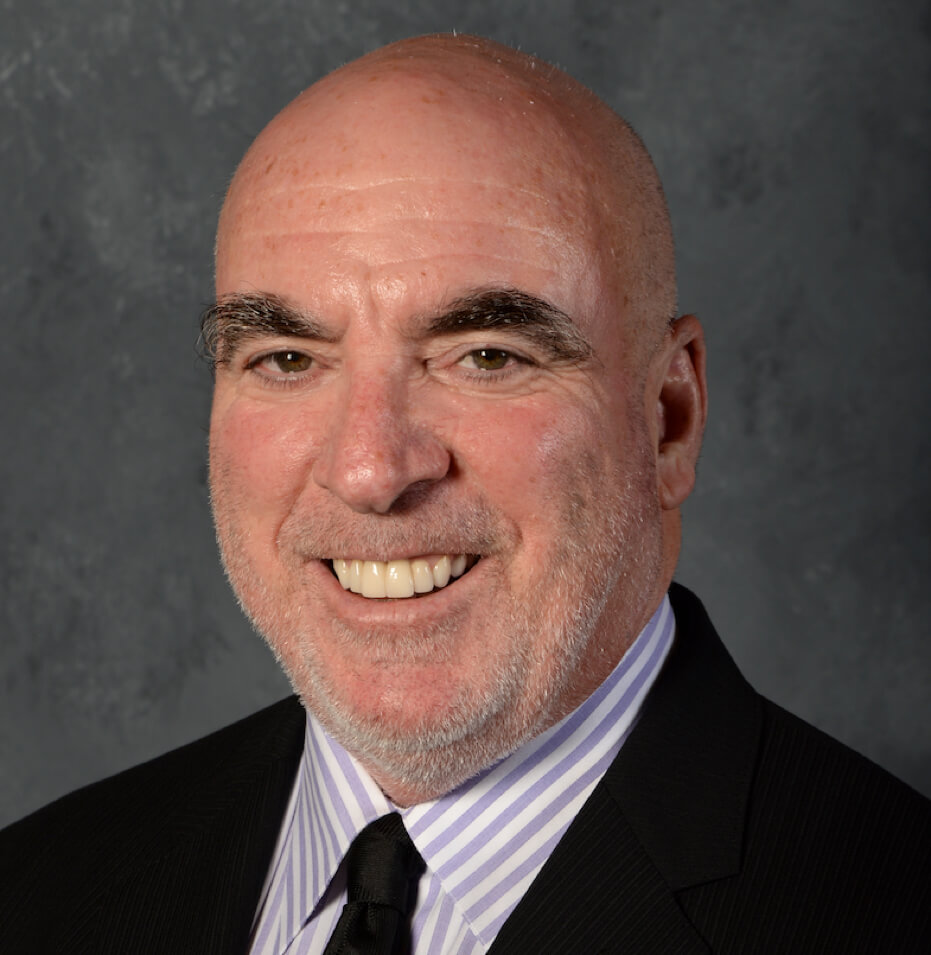 The best conference I've ever attended!
Lee Zeidman President, STAPLES Center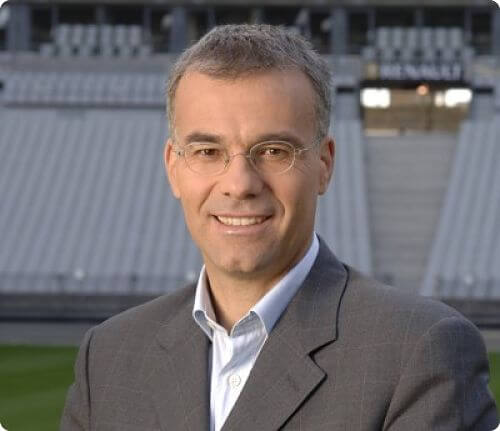 Over the past decade you have done an incredible job to build this event. A truly international stage...
Jean Christophe Gileta President , Live Stadium
Thanks for putting on another great event. It exceeded expectations – both in terms of the quantity and quality – of conversations over the two days...
Business Development Director Sports and Entertainment, Oracle Hospitality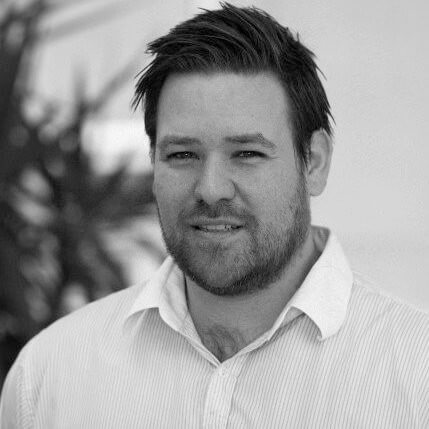 Another great eventy. Always nice to catch up with the industry – and get all those ideas flowing

Jacob Lauesen Director Brand Marketing & Development, F.C. København
Your conference is the industry benchmark. Any individual working in the industry has the opportunity to take away learnings for their own venue.
Nick Sautner CEO, Eden Park, New Zealand