About the Awards
TheStadiumBusiness Awards recognise leadership, innovation & achievement in the delivery, operation and management of sports facilities globally.
Inaugurated in 2010, the Awards are the first (and only) awards for the industry, by the industry and are presented each year during TheStadiumBusiness Summit.
The Awards were launched in order to:
Recognise achievement, innovation, fresh thinking and the leaders in the world of stadium, arena and sports venue management.
Raise industry standards and encourage greater professionalism.
Drive awareness of the stadium, arena and sports venue sector.
The 2019 Awards ceremony will take place at Emirates Old Trafford, on 4 June in Manchester, UK.
Nominations open for TheStadiumBusiness Awards 2019 on January 14 2019.

TIMELINE
JUDGES
WINNERS
FAQS
• 14 January 2019 – Nominations Open
• 1 March 2019 – Nominations Close
• 8 March 2019 – Shortlists Announced
• 4 June 2019 – Winners Announced
2019 Judging Panel

The Judges who will make up our international Judging Panel for the 2019 edition of TheStadiumBusiness Awards will be announced in January 2019.
---
Our 2018 Judges included:
Robin Buchanan
Robin's career within the stadia industry began in 1996 at St James' Park with Newcastle United – one of the host venues of Euro 96 tournament. He was heavily involved in the development of the new stands at St James' Park, which opened in 2000.
Robin joined Celtic FC as Stadium General Manager in 2002 and was responsible for the opening of the Lennoxtown training facility in 2007, a facility he continues to oversee. In his role, he formed part of the team who were successful for their bid to host the Commonwealth Games Glasgow 2014 with the opening ceremony held at Celtic Park. Prior to the ceremony, Robin was responsible for the purchase and development of the public realm area, which included the creation of the 'Celtic Way'.
In 2016, Celtic Park became the first stadium in the UK to have Rail Seating installed, a project Robin had worked on for almost 10 years. This year (2018) further development brought the installation of a full hostile vehicle mitigation system to improve fan safety at Celtic Park.
---
Umut Kutlu
Umut Kutlu is the Chief Marketing Officer of Besiktas JK, the oldest sports club of Turkey, with responsibility of generating commercial revenues by managing marketing and sponsorship organisation, premium seats sales, new stadium commercial operations, new business development operations and Club's global evolution project. He joined the club in 2013, as the youngest executive and spearheaded club's corporate and commercial transformation and new stadium's construction operations. Besides he also teaches Sports Management classes at Istanbul Bilgi University. Prior to joining Besiktas JK, he worked in brand management, loyalty management, digital management, mobile commerce and mobile marketing, marketing communications and project management at several companies in telecommunications and media industries. He was perceived as one of the world's top 7 mar&com leaders by Leaders Under 40 Awards at 2017.
---
Charlene Nyantekyi
Charlene Nyantekyi – General Manager Club Wembley joins the FA from a stint at Formula E where she lead the charge delivering the electric street racing series premium events across the globe. Charlene has joined the team as they navigate through a period of investment back into the Club Wembley facilities ensuring that propositions move forward in keeping with the ever evolving premium experience industry.
Prior to her position at Formula e, Charlene spent 4 years with AEG Europe as Hospitality Director providing strategic plans, proposals and fulfilment for their European Live tours ranging from Justin Bieber, Alicia Keys to Bon Jovi and The Who. Charlene was also integral for the concept and delivery of the Barclaycard presents BST Hyde Park summer concerts which now in their 6th year and have become a staple of London's summer festival calendar. Arsenal Football Club is where her story began, working her way into a full time position, eventually becoming a key member of the team taking the Arsenal Hospitality proposition from Highbury to Emirates Stadium over a 13 year tenure which concluded having reached the position of Premium Memberships Manager.
---
Roser Queralto
Roser Queraltó is Euroleague Basketball's Chief Business Officer. She studied Hotel Management at the Universitat Autònoma de Barcelona and the Master in Management at ESADE.
Ms. Queraltó joined Euroleague Basketball at its founding in 2000, and during 17 years in one of Europe's most important sports institutions has gone from CEO Office Director to Institutional Relations Director to Chief Business Officer. She now manages three fundamental areas of the company.
In Business Development, she heads negotiations for games between NBA and EuroLeague teams and for TV contracts and games played in China, a new market for European basketball.
In Events, she leads all assessment, planning and execution for one of Europe's most important sports events, the Final Four.
In Marketing, she supervises all matters related to Branding, Partnership and Ticketing.
Additionally, Ms. Queraltó serves on the Board of Directors of Euroleague Ventures, Euroleague Basketball's groundbreaking joint venture with IMG.
---
Ron VanDeVeen
Ron VanDeVeen is the President and Chief Executive Officer of MetLife Stadium. Prior to being named President and CEO in April 2016, VanDeVeen held the title of Senior Vice President of Events and Guest Experiences, where he oversaw all aspects of event booking and marketing and was responsible for creating, developing, and managing customer service and security event staff to fulfill the guests' experience.
VanDeVeen has spent the last two decades championing for and bringing the world's largest events to the New Jersey/New York area. MetLife Stadium has hosted the world's biggest events including Super Bowl XLVIII, WrestleMania 29, CONCACAF Gold Cup, international soccer, and major concerts by U2, Bruce Springsteen, Bon Jovi, Kenny Chesney, AC/DC and Taylor Swift, amongst others. MetLife Stadium has ranked as the No. 1 Highest Grossing Stadium in the world for non-NFL events the last six years (2012-2017).
VanDeVeen spent 19 years at the New Jersey Sports and Exposition Authority (NJSEA) involved in all facets of the organization including Stadium Operations, Bookings, College Athletics and Corporate Sales. He was Vice President and General Manager for Giants Stadium and the IZOD Center before joining the New Meadowlands Stadium Company, LLC in March of 2009.
---
Kevin Warren
Kevin Warren is Chief Operating Officer of the Minnesota Vikings and in 2017 enters his 19th NFL season and 13th with the Vikings. Warren is the highest-ranking African-American executive working on the business side for a team in the NFL and the first African-American COO in NFL history. Warren earned his bachelor's in business administration from Grand Canyon University, his MBA from Arizona State University, and his Juris Doctorate degree from the University of Notre Dame School of Law. Warren places a priority on civic leadership, serves on several boards and has been recognized for his leadership in both business and charitable communities.
---
Ian Nuttall
Ian's working life began in Sports Hospitality Events Management (including Formula One, horse racing and Wimbledon), before pursuing an award-winning career in B2B magazine publishing. He has co-launched and edited numerous business titles, ranging from energy and industrial processes through to airport design and Intelligent Transportation Systems. He has also founded many of the sports sector's most respected publications and news sources. In addition to his ongoing commitments as a sports business writer and speaker, Ian provides highly-valued, specialist consultancy to the sports and entertainment sectors. Xperiology also owns and organises the industry's much-respected Ticketing Business Forum and publishes TheStadiumBusiness.com and TheTicketingBusiness.com news channels.
---
Previous WINNERS
2018 Winners
Our 2018 Awards winners were announced on 12 June at Emirates Old Trafford Manchester

Click here to see the 2018 Winners Brochure
View our Flickr gallery of TheStadiumBusiness Awards 2018 Gala Evening
---
PREVIOUS EDITIONS
2017 winners
---
2016 winners
---
2015 winners
---
2014 winners
• Click here to see our 2014 Winners
• View our Flickr gallery of TheStadiumBusiness Awards 2014 Gala Evening
---
2013 winners
• Click here to see our 2013 Winners
• View our Flickr gallery of TheStadiumBusiness Awards 2013 Gala Evening
---
2012 winners
• View our Flickr gallery of TheStadiumBusiness Awards 2012 Gala Evening
---
2011 winners
• View our Flickr gallery of TheStadiumBusiness Awards 2011
---
See Awards Terms & Conditions
FAQs
AWARDS TIMELINE
Here are the key dates for your diary for TheStadiumBusiness Awards 2019
FAQ's
Which categories can I nominate in?
We invite nomination submissions in all open categories. You may nominate in as many categories as you wish, and you may submit the same nomintaion across different categories.
During the shortlist process, The Awards committee may decide that your nomination is more fitting to a different category and you may be placed in that category.
When do nominations close?
Nominations for TheStadiumBusiness Awards 2019 will close at midnight on Friday 8th February. The submissions considered will need to have taken place between Jan 2018 – Jan 2019.
Is there a fee to nominate?
It's free to nominate, and only takes a few minutes via our simple online nomination form.
What information do I need to nominate?
You'll need the following information:
Project / Venue
Owner / Project lead
One line description of your entry
1,000 word (max) supporting statement
Supporting Evidence
Supporting evidence is strongly encouraged as this can greatly assist our Judging Panel and Awards team during their considerations. These may include
Details of all organisations to be credited
Testimonials from senior management
2-5 High Res images
Videos (if applicable)
Stats, figures, graphs
Press and media links
Our Awards team will consider all submissions and carry out all the necessary research to qualify before creating our shortlist.
How are the winners decided?
The nominees for each category will be put forward to our international Judging Panel (TBA) who will reach a decision after looking at all the evidence provided.
Will you let me know if I've won before the night?
Despite many requests, we will never reveal winners before the night. You'll just have to be there to find out.
Who were the winners last year?
You can download the full 2018 Winners Brochure here.
Who is on the Judging Panel?
We haven't announced our 2019 Judging Panel yet, but this will comprise of some of the stadium industry's most respected executives from around the world. Take a look at the 2018 Judge lineup. 
---
See Awards Terms & Conditions
What are people saying?
You guys did a great job. Really enjoyed the programming and hospitality.

Scott Jenkins General Manager, Mercedes-Benz Stadium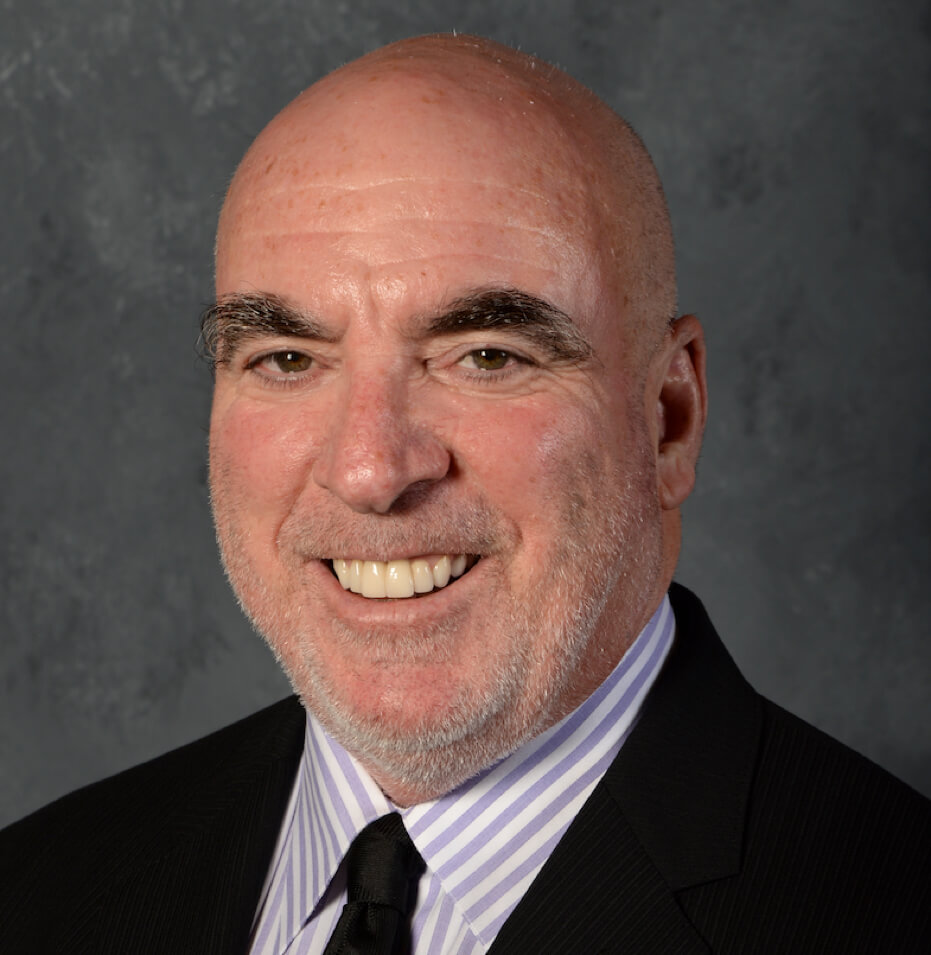 The best conference I've ever attended!
Lee Zeidman President, STAPLES Center
Congratulations on a fabulous event. You guys really go the extra mile!
Chris Salmon Commercial Director, SG Fleet
A delightful summit… There are great opportunities ahead.
Javier Martinez CEO, JMTZ
Another great Summit. We couldn't be more pleased with our participation.
Magnus Danielsson VP International, Feld Entertainment Motorsports