Ahead of TheStadiumBusiness Summit 2016 we chat with Peter McKenna, Stadium Director, Croke Park to discuss the latest projects, challenges and fan engagement strategies happening at the stadium.
What's the biggest thing happening this summer?
The All Ireland Finals in Hurling and Gaelic Football. Each year we host the finals at Croke Park and it's massive here in Ireland with a full house of 82,000 fans.
Whilst it's brilliant to have a packed stadium, the demand for the Finals is in excess of 250,000, so that should give some kind of context of how big the event is.
We're also organising our World Games in Gaelic Football in August, taking teams from 84 countries, across five continents, playing at different levels to play against one another, which is incredibly popular and provides a massive boost to tourism in Dublin.
Do you use fanzones at Croke Park?
Absolutely. Our fanzones are very focused on children to make it a family experience. Our profile is very family orientated and as a result we receive a high family attendance. To accomodate for this we ensure tickets are available to children at affordable prices, we allow children to have pictures with players, trophies and set up ice cream stalls before the match.
In the USA there are interesting stats that if children don't go to live matches at a young age, they won't go as an adult, so this is something we've targeted and will continue to do so.
The most important thing is creating an atmosphere for fans to come early and then fully immerse themselves in the matchday environment.
How do you engage your fans?
The main thing is simply the sport itself! It's not uncommon for there to be 25+ 'scores' in a match so there is a rarely a dull moment. However, when the match lets you down we have to do everything we can to enhance the fan experience.
A key area is improving the Wi-Fi at Croke Park, but this is mainly for the build up to the actual game. We're looking at the IoT for pitch management and interaction with the local community.
But the key challenge for us is to ensure fans think it's worth coming to the stadium, as opposed to staying at home in the warmth. As broadcasting becomes more sophisticated and quality is 4K, it has resulted in the home experience being very good.
So, how do you give fans that additional level of content that you can't get by simply sitting at home? That's the question we're trying to answer.
OK, have you managed to answer that question?
Well, we want to focus on the full panoramic experience. When you're sitting at home you are presented with a certain view and that's all you can see. However, we're focusing on a number of aspects, such as, digital signage, sound, atmosphere amongst a number of other things.
We want the fans to have a full 360 experience which is essentially what you miss out on when you sit at home.
It's all about the 'full package'
How do you facilitate empty calendar slots at Croke Park?
This is incredibly important for Croke Park. Firstly, we're one of the biggest conference centres in the city which is a big boost for us, but we also host concerts – with Bruce Springstein and Beyonce playing in the coming year – and we even accommodate for large exams.
But, it can be tricky at times. As we're an island it can be difficult to get people to come over to Ireland as you have to get here a day early. Logistically it can be a challenge to promote Croke Park to touring acts for example.
Have you made any exciting developments in your hospitality and catering?
We've recently completed a multi million Euro revamp in our hospitality.
Our core aim was to listen to the fans. We've worked hard at listening and implementing fan feedback and made decisions based off that. We decided to revamp the public food area and install more stalls to cut back queue times.
As a result this has directly contributed to the fan experience and we've had over 20% increase in sales – this is a direct result of listening to our fans and giving them want they want, when they want it.
There's always that danger that we assume we know what we're doing and that we're doing it well. But, I think you need to get closer to your customers and find out what they think and what they want to improve their experience. This is vital.
Do you benchmark against other clubs / venues? Twickenham are doing fantastic things with technology to improve their fan experience.
We do. We look at other venues domestically, but we've also looked, as mentioned, at Twickenham and the brilliant things they're doing there.
You learn something new from every venue. It's about taking the key insights from leading stadiums in their field and looking to see if it's possible to incorporate into your own stadium.
Here at Croke Park we've gone back to basics focusing on the customer journey and all the touch-points. This can come in the form of stewards, security, etc. It's not just about before or during the match, it's about the entire journey becoming enhanced.
Regarding technology, I believe you must be careful when looking to improve the fan experience.
Yes, technology is greatly improving the experience on match-day, but you have to find a balance. We've been trialling beacons and looking at the increase in revenue and short queue times and it's been a success. However, we don't want fans ultimately spending more time on their phones (for example) during the match as it could impact the atmosphere. So, it's all about finding that balance.
What do you want to learn at TheStadiumBusiness Summit 2016?
A number of things, I couldn't pinpoint exactly what I want to learn, but for me the great thing about TheStadiumBusiness Summit is how industry experts from all around the world attend, so, if you go to #SBS with an open mind you'll always leave with at least ten really good ideas that you can implement.
It's important to understand the latest trends and know where the industry is going so it allows you to future proof the stadium.
Stadiums used to be cold, empty places – the experience was awful. But within the last quarter of a decade facilities have improved massively at stadia and this is due to the industry coming together and learning collectively.
Everyone can benefit – we're all learning off each other.
If you could give one piece of advice to other stadium owners, what would it be?
That's an easy one: Listen to your fan.
The customer tells you everything you need to know. We always try and listen to our fans, we don't always get it right, but you have to learn and improve from your mistakes.
That's what is so great about SBS you also learn from other people's mistakes and ensure you can avoid making similiar ones.
Finally, what's the most exciting thing you're working on right now?
The most exciting project we've been working on at Croke Park is GAAGO.
GAAGO is a paid-for subscription service from the RTÉ and the Gaelic Athletic Association that allows Gaelic Games' enthusiasts to watch games from all around the world via the internet.
We started last year and it's currently operating in 184 countries and the results have been spectacular. The service offers us the ability to talk to our fans and interact.
It's certainly the most exciting thing I've been apart of and it has huge potential to grow. Imagine being on the other side of the world, but being able to interact and have a genuine impact on the community you are a part of. It's very exciting and I'm looking forward to seeing the scope it has.
Want to meet Peter in Madrid? Reserve your place by registering here.
What are people saying?
You guys did a great job. Really enjoyed the programming and hospitality.

Scott Jenkins General Manager, Mercedes-Benz Stadium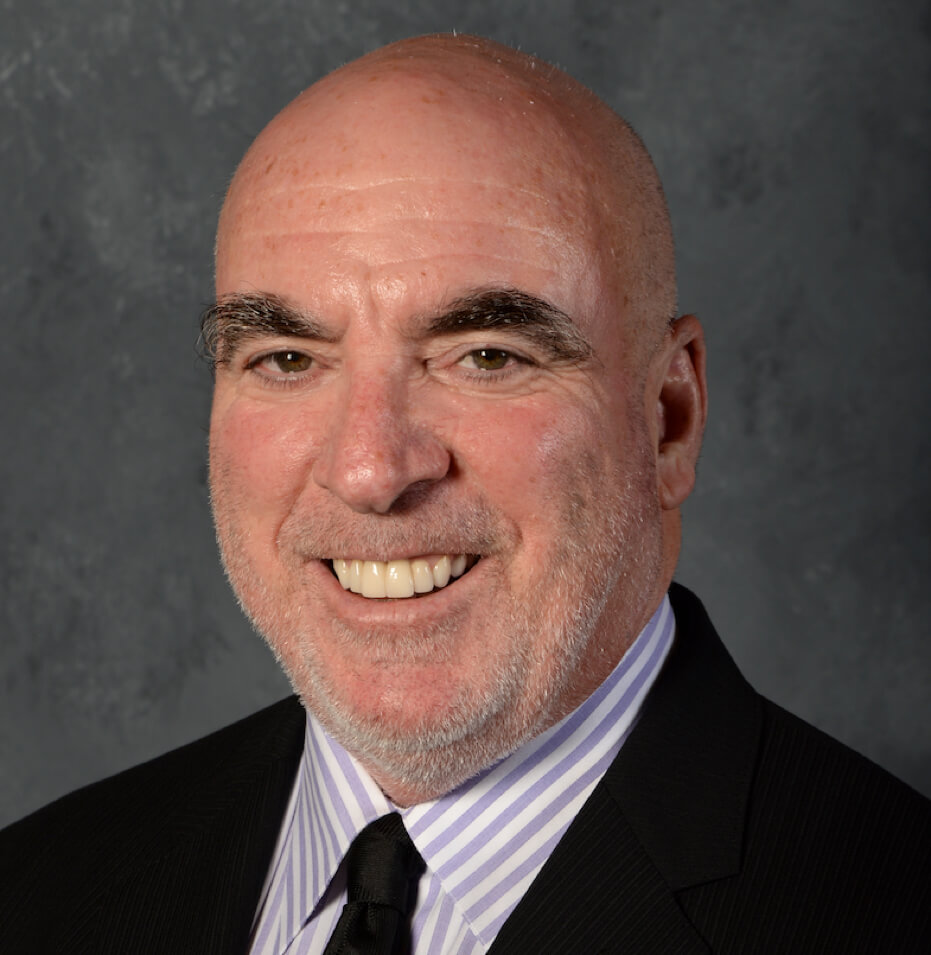 The best conference I've ever attended!
Lee Zeidman President, STAPLES Center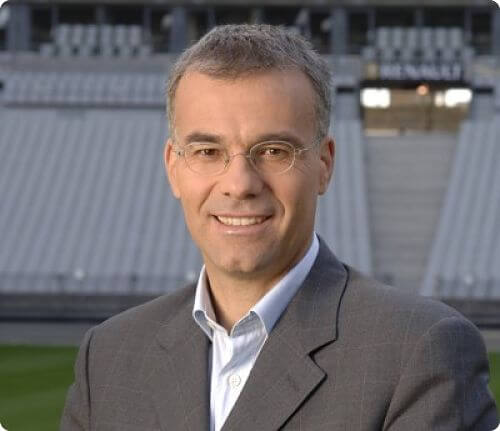 Over the past decade you have done an incredible job to build this event. A truly international stage...
Jean Christophe Gileta President , Live Stadium
Thanks for putting on another great event. It exceeded expectations – both in terms of the quantity and quality – of conversations over the two days...
Business Development Director Sports and Entertainment, Oracle Hospitality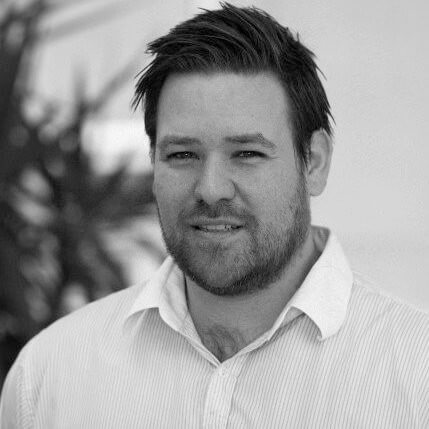 Another great eventy. Always nice to catch up with the industry – and get all those ideas flowing

Jacob Lauesen Director Brand Marketing & Development, F.C. København
Your conference is the industry benchmark. Any individual working in the industry has the opportunity to take away learnings for their own venue.
Nick Sautner CEO, Eden Park, New Zealand