Ahead of our sister event – TheStadiumBusiness Design & Development Summit 2016 – we are previewing some of the projects that will be represented on site in Manchester (31 Oct – 2 Nov). Next up is Bristol Sport.
Bristol Sport is part of a group of companies owned by Bristolian businessman Steve Lansdown and looks after the commercial side of Bristol City Football Club, Bristol Rugby Club, Bristol Flyers Basketball Club, along with the women's football and rugby clubs.
We caught up with Peter Smith, Bristol Sport's stadium development project manager for the £45m rebuild of Ashton Gate, to find out more about the project and its delivery.
Why did Bristol Sport pursue the redevelopment of the current stadium at Ashton Gate rather than continue with plans for a new stadium at Ashton Vale?
The plans for Ashton Vale achieved full planning permission but hit upon a legal technicality when an application was made to designate the old-landfill site as a Town and Village Green. Wh
ilst we were still positive of the outcome, there was always the risk that the project would get dragged into appeal after appeal. The club had been trying to build a new stadium for around 20 years so to get caught up in that again wasn't an attractive option.
During that process the club managed to acquire a couple of parcels of land around Ashton Gate, an old warehouse from a van hire company and we also bought the car park from the city council that we had a long lease on. So those 2 things enabled us to take a new look at Ashton Gate which wasn't feasible before. It had its complications, but redevelopment was certainly possible and it kept us close to the city centre which was very appealing to us rather than moving out to the edges of the city where the new stadium at Ashton Vale would have been.
So were the two sets of plans being developed in tandem, and when was the decision made to go ahead with the redevelopment of Ashton Gate?
Yes, both were developed in tandem. We started to look again at redeveloping Ashton Gate in summer 2012 and we went to planning not knowing if we would definitely do it. We applied for consent in summer 2013, got committee approval in November and then went out to tender. Although we hadn't completely pulled the plug on the new stadium at Ashton Vale at this stage we really weren't spending any more time on it.
Can you outline the key facilities in the redevelopment?
Now we've looked at all the small details and re-located away fans the final capacity will be just under 27,000. In terms of the works, phase 1 started during the summer of 2014 when the end stand, the Wedlock Stand, was completely demolished and the new stand opened fully a year later at the start of the 2015/16 season.
Phase 2 was the re-modelling of the Dolman Stand on the far side touchline, which was the biggest stand at Ashton Gate. This involved demolishing and rebuilding the lower seating deck, extending the roof, gutting all the internal areas including a large but outdated conference space and putting in new concourse, toilets, concessions, turnstiles, exits and improving the exhibition space. This work started in January 2015, the main upper tier remained largely open throughout and the finished stand was opened six months later, at the same time as the new South Stand.
Whilst those two stands were being finished off, phase 3 began last summer with the demolition of the old main stand, the Williams Stand, and this will be handed over this summer.
Can you outline the key facilities in the redevelopment?
In terms of facilities upon completion we will have 21 boxes with a 491 sqm break-out lounge to complement them, four pitch view lounges in one corner with a total dining capacity o
f 190, another pitch view restaurant with seating for up to 250 in another corner and an 850 capacity main restaurant which can subdivide into three in the new West Stand. The stadium also includes a 40 seat coffee shop, retail shop and a split level sports bar with a capacity of 470 which are already open and will also include a new museum. There is also an external screen in the SW corner that we can use to create a fan zone, and this has been hugely popular when we have been able to us it, contractors work schedule permitting.
The commercial spaces that are already open are performing better than we ever hoped. For the England v Wales game last month the Sports Bar & Grill took £24k. To take that amount of money in one day in the off season is hugely important. One of the videos that went viral showing the celebrations of the England goal was filmed in our Sports Bar and had over 10 million views online so that was also great PR for us. Meanwhile on matchdays food sales last season were up 55% and wet sales up 35% which is great considering we've not yet fully opened.
Meet Peter and 60+ other global project delegations on site in Manchester, 31 Oct – 2 Nov. Book your place now and get 2 free hotel nights.
You mentioned the concourses, have these been designed specifically for non-matchday as well as matchday use?
Yes, the structural columns are arranged on a typical exhibition grid and finishes are to a very high standard both in terms of flooring and the overall decor. They look nothing like what you would normally expect in a concourse, and the reason we did that was to take advantage of what Bristol has as a city. It's a big city which is very well connected but has a lack of quality conference and exhibition space, so whilst the lounges can hold a range of functions, for the really big events we wanted to use the concourses. The three concourses can all be interlinked to form a horseshoe that can be turned into exhibition space and even though we've only had two of the three open this season we've already hosted events that have attracted thousands of people a day. We've put a lot of money into getting the concourses to the right quality so they don't need dressing to look really nice and we are already getting enquiries for events right up to 2019.
Rebuilding three sides of a stadium whilst it's being used by both a Championship football club and Premiership rugby union club must have posed huge challenges. How have you managed this?
It's all been about planning, communication and
long hours! Certainly the main challenge has been in planning the day-to-day running of the stadium, which has been constantly changing. Every square metre of the stadium has been impacted, even the one stand that we haven't done any serious work to yet, the Atyeo Stand. It has had away supporters relocated into it and numerous amendments to the pitch interface to accommodate works.
We've had to re-do everything: every kitchen, every bar, every toilet and every turnstile and we've also had to use temporary facilities for the floodlights, the media benches, the gantry, the boardroom, the control room, our offices and corporate areas.
Every seat holder with the exception of around 2000 in the upper Dolman Stand has been moved at some point. People have had to change their routines and adapt sometimes, but they have always had the right facilities and information there at all times. So it's really just been about working through things over long days and nights to make sure these headaches are overcome.
It was also vital to communicate and consult with the fans and let them know what's going on. One of the big advantages of being Bristol Sport is that we have a much larger media team with a broader range of skills than what you would have at just one club. So for example when we wanted to produce a video for supporters to explain what was a complicated game of musical chairs in terms of seating availability and accessibility, we had a team that had all the skills to put together a great presentation that was easy to understand and could easily be distributed online.
The Stadium still looks unique, with 4 very different stands designs. Why was this approach chosen rather than utilising one simpler design around the 3 redeveloped sides?
Neither the fans, nor the owner wanted a generic bowl style stadium. If we look at it stand by stand, the Dolman Stand was built in the 1970's and whilst it was structurally fine, it had its challenges in terms of functionality. It needed new turnstiles, concessions, toilets and exits, but we didn't need to waste millions of pounds on concrete and steel to achieve that. We could do it by simply remodelling it.
The South Stand is the most simplistic design and could certainly form part of a continuous bowl, but we added in the corner lounges with a patio-like terrace and feature cladding panels to give it its own unique identity.
The West stand, although by far the largest, was designed both to minimise the impact on local residents with its downward sloping roof, and also give us something more aesthetic. We wanted the stadium to look nice because you can see it from some of the city's most famous viewpoints; we didn't just want to create an ugly box, it had to look elegant and fit the surrounds.
The fourth stand, the Atyeo stand, was built in the 1990's and whilst things have moved on since then its structurally fine and there was no value in knocking it down.
So you didn't want to follow the trend for a bowl, but have you looked at other Stadia for inspiration in other areas?
Yes and we've been lucky in a way because we have been able to see for example what Brighton have done at the AMEX. They were really helpful and let our staff visit to see how they have done things and we learned a lot both in terms of what will work for us, and what won't. We've also seen what Manchester City have done at the Etihad Stadium, albeit with
much larger sums of money – stadia are a lot more interesting now, which is what we want.
The fundamental design however, was actually developed by our architects and chairman who deliberately ignored existing stadia to avoid old industry-led thinking. Using their backgrounds in hospitality they focused on fan and visitor experience as well as areas which would generate revenue.
Who have been the architects and other key partners on the project?
The architects are KKA, based in Liverpool. Our project team includes Capita Property and Infrastructure who are our cost managers and they have been a massive part of pulling the project together with their expertise of developments and contracts. Hannan Associates are our M&E consultant, and Rambol are our retained structural engineers. McLaughlin & Harvey, formerly known as Barr construction, are the principal design and build contractors.
Outside of their package we also did electrical enabling works that involved moving all the electrical, data and telephony cabling into the right place before the main building works even began. We've also installed a new Desso grass master pitch which was done by a specialist grounds contractor, Mallinsons.
What has been the overall budget for the redevelopment and how has this been funded?
The whole development is around £45 million, including the new pitch, enabling works and
enhancements. The project is privately funded which means we haven't had to mortgage everything against long-term debenture seats, naming rights or commercial inventory. Once the stadium is open it'll benefit the P&L.
And looking ahead, are there any plans for the fourth side of the Stadium, the Atyeo Stand?
Once the main contract is complete we will move onto phase 4 and completely overhaul the internal areas of the Atyeo Stand ourselves. You won't see much difference from the outside but the current changing rooms and warm-up facilities that are in here won't be needed once the new Main stand is complete, so we'll bring in a local contractor and redo that whole internal area.
Meet Peter and 60+ other global project delegations on site in Manchester, 31 Oct – 2 Nov. Book your place now and get 2 free hotel nights.
What are people saying?
You guys did a great job. Really enjoyed the programming and hospitality.

Scott Jenkins General Manager, Mercedes-Benz Stadium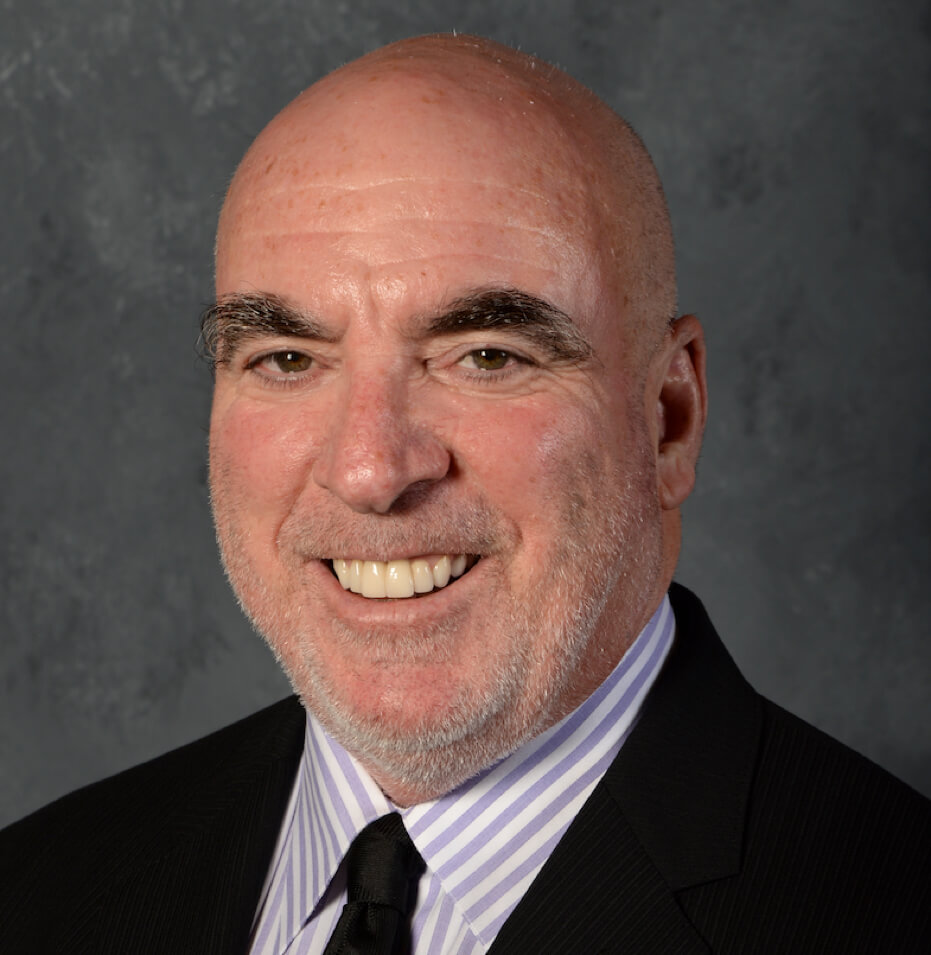 The best conference I've ever attended!
Lee Zeidman President, STAPLES Center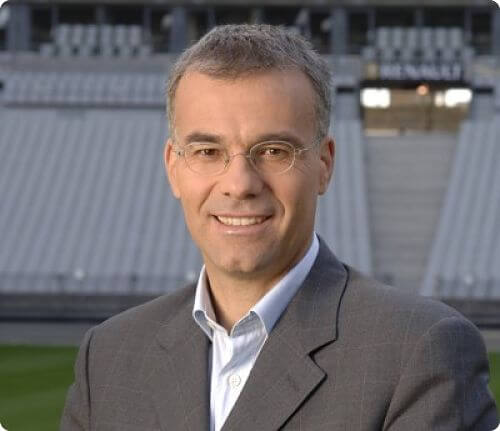 Over the past decade you have done an incredible job to build this event. A truly international stage...
Jean Christophe Gileta President , Live Stadium
Thanks for putting on another great event. It exceeded expectations – both in terms of the quantity and quality – of conversations over the two days...
Business Development Director Sports and Entertainment, Oracle Hospitality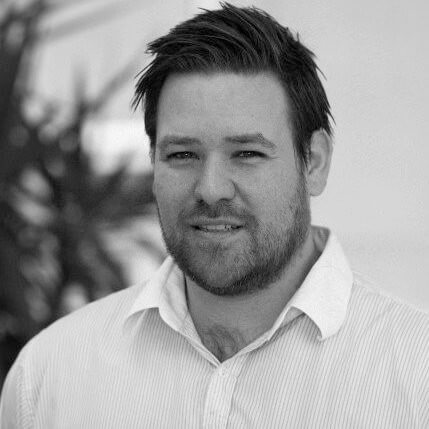 Another great eventy. Always nice to catch up with the industry – and get all those ideas flowing

Jacob Lauesen Director Brand Marketing & Development, F.C. København
Your conference is the industry benchmark. Any individual working in the industry has the opportunity to take away learnings for their own venue.
Nick Sautner CEO, Eden Park, New Zealand