When Richard Knight was appointed stadium director at Twickenham back in 2001, the venue was, by his own admission, "ageing and under-utilised".
Knight, who recently left his position at the Rugby Football Union after 15 years, admits Twickenham was in danger of being left behind by its rivals at the turn of millennium. A change in culture was needed, as well as some targeted investment.
Twickenham had long been viewed as the home of rugby, but upon arriving at the stadium, Knight found a venue that was, in his eyes, only iconic for "sentimental reasons". Knight's challenge was to transform Twickenham into an industry leader in the stadium sector.
Some £200m (€233m/$250m) has been pumped into redeveloping the stadium since Knight's arrival and he leaves behind a venue that is excelling in every department and attracting 1.25 million visitors per year.
"he leaves behind a venue that is excelling in every department"
Thriving
"Twickenham is now a world-class example of a genuine 365-day stadium business with a thriving conference and banqueting business, members' leisure club, hotel and an expanding event programme that now includes concerts, NFL games, additional rugby content and sponsor and corporate events," Knight tells TheStadiumBusiness.
"Twickenham remains the RFU's key asset and has enabled it to both increase and diversify its revenue streams so that it can invest significantly more back into the development of the game at all levels."
Placing fans at the centre of Twickenham's business model and strategy has paid off, with the stadium being recognised as the "International Venue of the Year" at the 2016 edition of TheStadiumBusiness Awards.
"In 2001 Twickenham was falling behind in terms of 'best practice' and I had a feeling that our supporters were being taken for granted," Knight recalls. "From a management point of view, we quickly changed this culture, putting the 'customer experience' at the heart of our decision-making and then investing in the refurbishment of Twickenham, not just to get the key operational areas right but to be world leaders in progressing new experiences in terms of technology, fan zones and entertainment."
The stadium was recognised as the "International Venue of the Year" at the 2016 edition of TheStadiumBusiness Awards
Perhaps the highlight of Knight's tenure was Twickenham's role in England's staging of the Rugby World Cup in 2015. Twickenham hosted the opening and closing ceremonies and a total of 10 games, including both semi-finals and the final. Some 92 per cent of spectators assessed the Twickenham experience as being either good, very good or excellent during the World Cup.
Knight said: "The RWC was an exceptional event with sell-out crowds across the whole country, which significantly increased the game's profile. Twickenham was fortunate to host 10 sell-out games, which gave us the platform to showcase the investment we have put into the stadium and to show supporters from around the world why the Twickenham experience is such a special one. This we achieved during what was acclaimed as the best Rugby World Cup ever."
Technology
Twickenham's IPTV and Wi-Fi systems, along with permanently-installed video-screens and video-boards, provide an enhanced experience for spectators during events. Fan service has also been improved through the installation of electronic payment systems and a click-and-collect service, while the stadium has improved operations in ticketing, security and stock control and has its own production studio. The implementation of digital technologies has played a huge role in the stadium's development.
"In 2001 the only areas of the stadium that had any sort of technology were the media areas and even a video screen had to be hired in on a match-by-match basis," says Knight. "Our initial investment was to install an IT backbone across all areas of the stadium which gave us the infrastructure to then install the technology that we wanted and that today's fan expects.
"From initially having zero technology we are now seen as a stadium-technology leader"
"From initially having zero technology we are now seen as a stadium-technology leader having picked up TheStadiumBusiness 'Venue Technology' award and Worldpay 'Best Customer Experience Award' in 2015, and in 2016 we beat high-street retailers for the 'Best Contactless Project' and 'Hawking Application'. To show how far we have come in 2016 we hosted our own stadium technology day to rave reviews from our industry peers."


For the modern-day sports venue, non-matchday revenues are becoming increasingly important and this is an area the union has sought to address in recent years.
"The beauty of the (business) model to me is that the financial objectives are often linked so, for example, in transforming the non-matchday business through the new conference and hotel facilities, we provide the opportunity to enhance the event-day facilities and revenues, and by investing in the fan experience we also provide sponsors with valuable new activation and engagement opportunities that add value to their sponsorship," he says.
Standards
Knight is well-positioned to offer advice to those wishing to enhance their stadium offering and he has picked out three key areas he believes the industry should focus on. "Make sure you get the basics right first," says Knight. "We are in the service industry so let's set the highest service standards.
"Don't listen to technology hype. A venue's technology strategy is not a one-size-fits-all solution, so spend time identifying your specific requirements and commercial and operational drivers and ensure you deliver against this.
"spectators expect venues to provide the same standards and services that they experience in their daily lives so make sure you meet and then exceed these expectations"
"Learn lessons from outside the industry. As a minimum, spectators expect venues to provide the same standards and services that they experience in their daily lives so make sure you meet and then exceed these expectations. Also, be aware of new consumer trends and what impact these could have on your venue."
Prior to Knight's departure, Twickenham was granted planning permission to expand its East Stand, with 11,600 square metres of space to be created over six levels, enabling improved hospitality services while not increasing the venue's overall capacity. New bars, dining areas and private dining facilities will also be fitted.
"I think the future is very bright for Twickenham," Knight says. "With the NFL moving into the stadium as a new partner, this gives the stadium a new international profile and shows that Twickenham can compete successfully against other venues in the congested London market. The stadium's brand is also very strong and its reputation for providing the very best in fan experience makes it an attractive partner for those involved in sports, business or leisure."
New challenges
After 15 successful years at Twickenham, Knight feels it is time for a new challenge. Knight, who previously held senior management and consulting roles at venues including Wembley, Sydney's Olympic stadium, The Gabba in Brisbane and the Hong Kong stadium, is exploring opportunities in the stadium sector but also the broader venues, event and leisure markets.
"With a broad and extensive career in the industry in the UK and worldwide I feel that I have unique experience to add value to any venue or project, while at the same time understanding the dynamic nature of the industry, which means that conventional thinking needs to be constantly thought through and challenged to get the best results."
Richard also recently climbed Mount Kilimanjaro for Sport Relief in support of the RFU's Try For Change charity (alongside TheStadiumBusiness Founder Ian Nuttall!). It's not too late to sponsor him here.
What are people saying?
You guys did a great job. Really enjoyed the programming and hospitality.

Scott Jenkins General Manager, Mercedes-Benz Stadium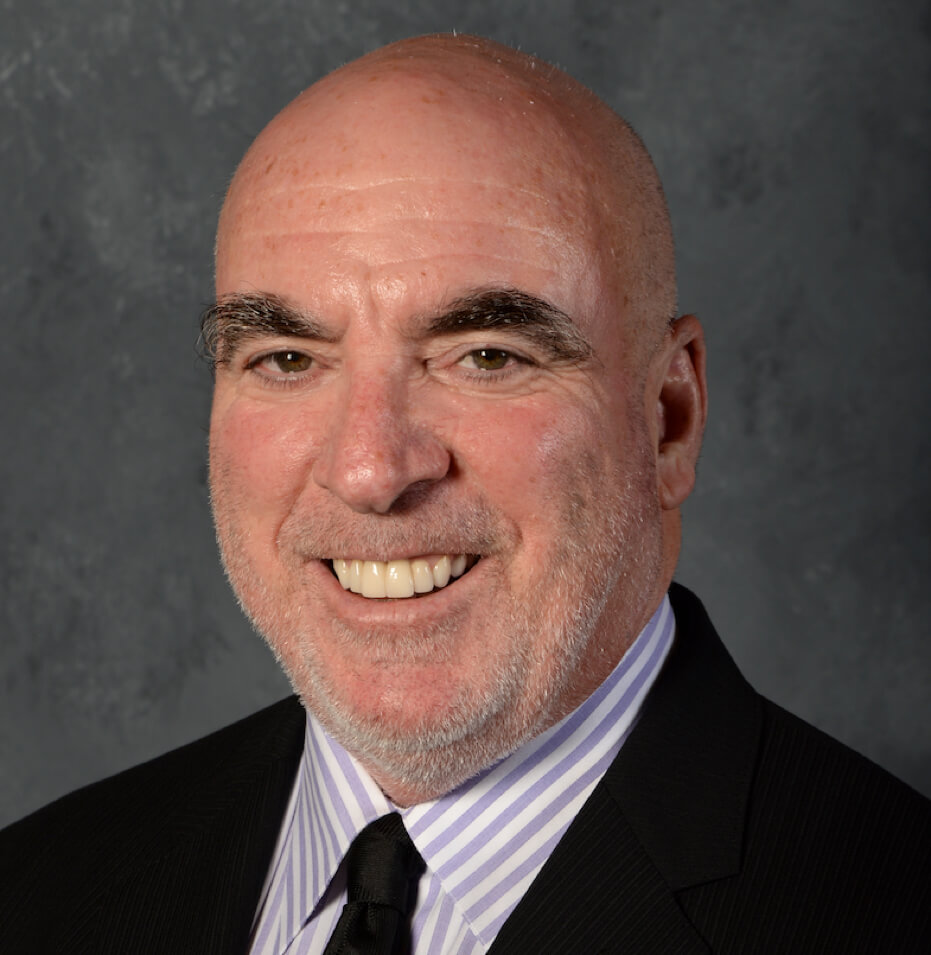 The best conference I've ever attended!
Lee Zeidman President, STAPLES Center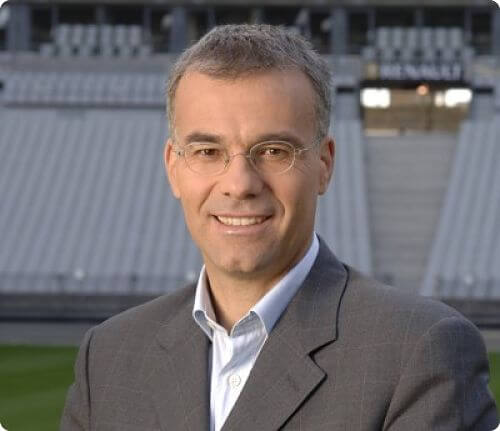 Over the past decade you have done an incredible job to build this event. A truly international stage...
Jean Christophe Gileta President , Live Stadium
Thanks for putting on another great event. It exceeded expectations – both in terms of the quantity and quality – of conversations over the two days...
Business Development Director Sports and Entertainment, Oracle Hospitality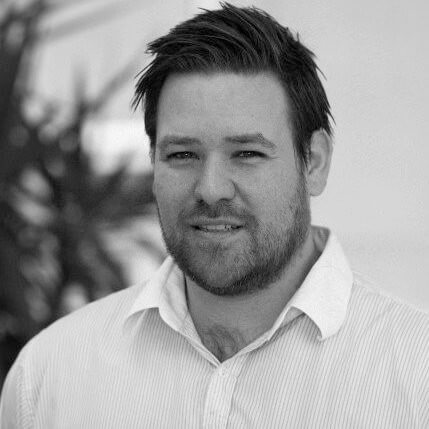 Another great eventy. Always nice to catch up with the industry – and get all those ideas flowing

Jacob Lauesen Director Brand Marketing & Development, F.C. København
Your conference is the industry benchmark. Any individual working in the industry has the opportunity to take away learnings for their own venue.
Nick Sautner CEO, Eden Park, New Zealand