We're busy putting together our best ever programme for the eighth edition of TheStadiumBusiness Summit (22-23 June 2017, Dublin).
Download Full Programme
To whet your appetites, here's a preview of the key topics and leading industry figures in this year's lineup:
FAN EXPERIENCE
Building a relationship with fans requires careful strategy and robust support. Fan engagement is a 365-day-a-year practice. It's not a monologue. It's a dialogue, and that generates excitement about the team. We're delighted to welcome back one of our favourite speakers – Chris Overholt, CEO & Secretary General, Canadian Olympic Committee – who'll be explaining how his organisation has embraced fans, data and partners to deliver the very best in fan engagement for Canada's finest athletes.
Christian Seifert, Head of Events, VfL Wolfsburg-Fußball will showcase how his club has been using the latest in LED lighting and show production systems to wow Wolfsburg's fans into a pre-match frenzy. The lighting installation – the first of its kind in the Bundesliga – has also helped cut the energy bills!
How do you keep the 'best fans in the world' happy? Patrick Nelson, Chief Executive, Irish Football Association will offer insights into how Northern Ireland's fans have embraced their team at home – at the new National Football Stadium in Belfast – and away. These are the fans which UEFA credited as the best at Euro2016 in France.
Everton FC is underway with its new stadium plans, but for now the team must make the most of Goodison Park – one of the oldest operating stadia in the world. Scott McLeod, Head of Engagement and Christine Prior, Fan Engagement Manager will be sharing case studies from the club's Fan Engagement strategy.
Hockey fans are some of the most vocal in the world but how do you ensure they're saying great things about their team? Fresh from hosting the IIHF World Championships in Belfast, Mark Brooks, Commercial Manager, Stena Line Belfast Giants opens up the best of world's hockey fan engagement.
The 'Green Guide' is our industry's favourite bedtime read. The little book has been an indispensable guide for safer stadium design. Karen Eyre-White, Chief Executive, Sports Ground Safety Authority will reflect on the critical role safety plays in the fan experience – and also detail the consultation process for the forthcoming revised edition of the Guide to Safety at Sports Grounds.
THE GIG ECONOMY
How are you managing your labour resource? The 'labour spike' is one of the most difficult, costly and demanding challenges faced by stadium execs. Daniel Gidney, Chief Executive, Lancashire County Cricket Club will share insights into how this multi-purpose sports, entertainment and business venue is managing its labour resource – all the more interesting now the team at Emirates Old Trafford is moving into hotel management as the operator of a new Hilton building.
Big issues are impacting stadium labour force management. Higher levels of security validation are being demanded but these are hard to attain for many staffing agencies, who are seeing their own compliance costs rise. Brexit may also reduce the entire labour pool in the UK. Meanwhile, new apps linking venues directly to casual staff are changing how events are being resourced in the emerging 'gig economy'. Wayne Doran, Director, Humanforce will explore all these issues.
Onboarding is not orientation! Your frontline staff are your ambassadors. But most of these staff are on temporary – or even zero hour – contracts. How do you train and support your ambassadors to do the best job they can? Our expert advisors will guide you.
Offering insights from one of the world's greatest cricket venues, Andrew Daniels, CEO, Adelaide Oval SMA will be joining the discussions, along with Hans-Jörg Otto, Director of DDV Stadion in Dresden, Germany.
CONTENT & PROGRAMMING
He started Race of Champions back in 1988 and has taken this motorsports spectacle to stadia all over the globe – so what gets Fredrik Johnson, President, ROC/International Media Productions excited about locations? How does he decide where to take this spectacle? And what are the key contracting and marketing issues he encounters?
Sticking with motorsport, Magnus Danielsson, VP International, FELD Motorsports International will be sharing the success of Monster Jam after another record-breaking year. What challenges lie ahead as it ventures to new stadiums in new markets?
Want more concerts? We all love hosting concerts but what is the real value to a city of the latest pop spectacle. Justin Green, Managing Director of Wide Awake Communications will share insights from the excellent Let's Celebrate report. Released earlier this year, this is the first detailed study we've seen into the cultural and economic contribution to live entertainment events. He'll be explaining how he went about this landmark study and how its publication has served as a rallying point for the live entertainment sector but has also driven political support. Need some ammunition to win over the local authority licensing people? Then join this session.
When it comes to multi-purpose venues, they don't come much more adaptable than Stade Pierre Mauroy in Lille, France.  The main bowl floor can be divided and stacked via hydraulics on top of itself to create a fully-enclosed arena space. Add in a retractable roof and this 'box of tricks' can be sliced, diced, lifted and dropped to accommodate any – and we mean any – event. Julien Rongier, Director of Marketing and Events at the stadium will be sharing their opening experiences in packing the calendar – from pop and opera through to football and handball!
RWC2023
Three nations are bidding to host the 2023 edition of rugby's greatest showcase – the Rugby World Cup. Kevin Potts, Chief Operating Officer, IRFU will be showcasing how Ireland's bid will utilise the nation's stadia, fans and major events experience to secure the tournament ahead of rival bids from South Africa and France.
TECHNOLOGY
Tech Investments: Fact, Fiction or Fantasy? The world's tech companies are lining up to sell us more and more kit. But which investments are really paying dividends? Where are the smart choices being made?
Tomás Meehan, Chief Technology Officer, GAA will share insights into innovation partnerships at Croke Park, along with the co-operative approach to the stadium's proposed DAS deployment.
Bristol Sport is promoting its Aston Gate Stadium as "a live test lab for vendors and solutions providers, to be able to develop their products and bring them to market quicker in a real world environment." Paul Lipscombe, Head of IT at Bristol Sport will lift the lid on its cutting edge partnerships in SDN trials and experimental HD Wifi, along with the spec of its new broadcast studio.
With its move to London Stadium, West Ham FC is enjoying the benefits of the youngest stadium in the Premier League. How did the club plan its IT infrastructure as the team transitioned from Upton Park to the new facilities of a post-Olympic stadium. Mike Bohndiek, Head of IT, West Ham FC explains.
PREMIUM & HOSPITALITY
How do you create hospitality products for a completely new sporting experience? Charlene Nyantekyi, Head of Hospitality Sales and Operations, Formula E Holdings will explore how the innovative electric vehicle racing series is also innovating on traditional motorsports hospitality concepts.
Drive those sales! We'll also be showcasing the latest in hospitality sales solutions – from VR sales suites through to interactive presentation tools.
And touring the recently revamped VIP and premium hospitality spaces at Croke Park.
VISITOR ATTRACTIONS
Upgrading your museum? Reinventing your stadium tour? We'll be sharing results from our own benchmarking survey of Stadium-based Visitor Attractions. What are the key ingredients to today's museum successes? How are venues attracting non-matchday audiences with interactive experiences? Ian Nuttall, Founder, TheStadiumBusiness will be putting some key figures out there – and some essential lessons from the wider tourist attractions sector.
Andy Broad, Director, Wire & Sky will showcase how the latest in rooftop walks and aerial adventures are driving non-matchday visitors. He's also be giving an exclusive preview on some new installations opening very soon.
NEW VENUES
We take a deeper look into the changing face of modern-day venues including Twickenham Stadium, Anfield, Amex Community Stadium, Stade Océane and the new Sport Ireland National Indoor Arena, as Andy Simons, Director, KSS explains how to "turn venues into lucrative experiences". Specific focus will be placed on the importance of commercial revenue, designing for the new fan experience and creating synergies with businesses in the local area.
Real Madrid's €400m makeover of the Bernabéu is one of the industry's most anticipated future venues. Sharing insights into the prestigious development we welcome project architects Ernesto Klingenberg & Alejandro Lorca of L35 Architects.
DATA & CRM
Content is king but data is critical! Einar Sævarsson, CEO & Co-Founder, Activity Stream will explore how data visualisation tools have transformed the way millions of tickets are marketed and sold across 17 theatres on Broadway – and how the same tools are now coming to sports stadia.
Even the smallest clubs are leveraging their data assets to drive their business forward. Mark Langhammer, Director ATL, Crusaders FC will be talking about "quick wins" from its first steps in data-driven decisions. He'll be explaining how CRM helped drive the Crusaders story from near liquidation to UEFA Champions League!
SUSTAINABILITY
Croke Park is a recognised global leader in stadium sustainability. Martha Smithers, Sustainability & Deputy Stadium Safety Officer, Croke Park shares how management has created and embraced a 'sustainability culture' across the business. She'll also explore how you can reduce costs by monitoring and how partnerships have been critical to the Greening of the GAA.
We'll also be looking at energy reduction measures, the ROI from LED lighting and how to further reduce landfill and refuse costs through smarter supply chains.
TECHNICAL TOURS
The management team of Croke Park – Europe's third largest stadium – will be opening its doors (and expertise) to show delegates the very best in stadium operations. Peter McKenna, Commercial & Stadium Director, GAA/Croke Park will be leading the way!
And some delegates will also have the chance to climb the roof of Croke Park on its Etihad Skyline Tour offering unmatched panoramic city views and insights into Dublin's celebrated landmarks, combined with the thrill of walking on top of one of Europe's largest stadiums.
PLUS a unique technical tour of Dublin's brand new National Indoor Arena, designed by KSS. Delegates will have the chance to go behind the scenes at this world-class, award-winning sports performance centre at the heart of Ireland's National Sports Campus.
AND FINALLY…
Alongside our 40+ world-class speakers who will make the final line up, we also have a stellar list of C-Level delegates from some of the most influential major sports venues and clubs around the world.
If you're in the stadium business, can you afford to miss this? Join here.
What are people saying?
You guys did a great job. Really enjoyed the programming and hospitality.

Scott Jenkins General Manager, Mercedes-Benz Stadium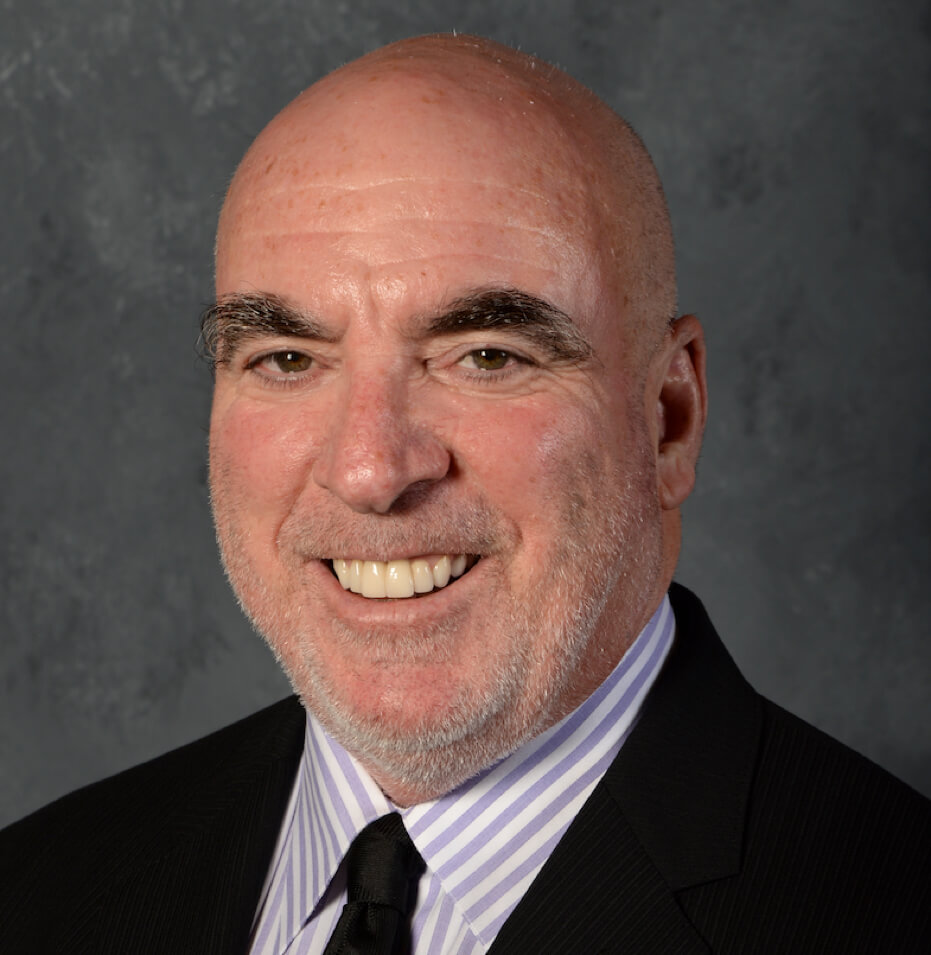 The best conference I've ever attended!
Lee Zeidman President, STAPLES Center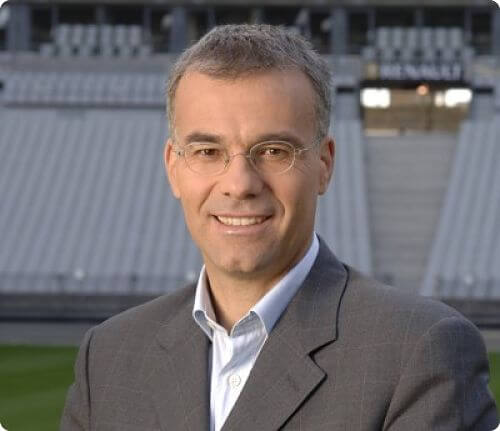 Over the past decade you have done an incredible job to build this event. A truly international stage...
Jean Christophe Gileta President , Live Stadium
Thanks for putting on another great event. It exceeded expectations – both in terms of the quantity and quality – of conversations over the two days...
Business Development Director Sports and Entertainment, Oracle Hospitality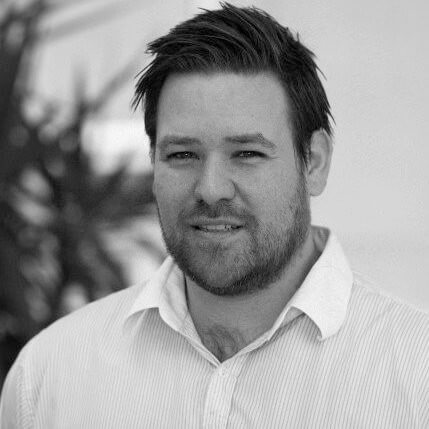 Another great eventy. Always nice to catch up with the industry – and get all those ideas flowing

Jacob Lauesen Director Brand Marketing & Development, F.C. København
Your conference is the industry benchmark. Any individual working in the industry has the opportunity to take away learnings for their own venue.
Nick Sautner CEO, Eden Park, New Zealand