We are thrilled to announce the final seven stadium business leaders who will make up our international Judging Panel for the 2017 edition of TheStadiumBusiness Awards.
Months of deliberation has secured a superb lineup of a selection of the industry's key figures, a fitting panel to consider, discuss and decide our 2017 Winners.
Proudly introducing our 2017 Judges
Paul Barber, Chief Executive Officer, Brighton & Hove Albion FC, UK
Paul Barber joined the board of Brighton & Hove Albion as Chief Executive in June 2012.  In his first season, the club secured its highest league position for over 30 years, made the Championship play-offs, enjoyed the division's highest average attendances, and signed its largest ever shirt sponsorship agreement with American Express.
Subsequently, Paul was named Overall CEO of the Year, as well as Championship CEO of the Year, at the Football Industry Awards 2013. After a second play-off disappointment in 2014, Brighton narrowly missed out on automatic promotion to The Premier League, by virtue of goal difference on the final day of the season, and then lost out again in the play-offs for the third time in four years, in 2016. Paul went on to be named Sports Executive of the Year at the 2016 International Stadium Business Awards.
In a 20 year career in professional football, Paul has held senior positions at Vancouver Whitecaps FC in MLS, Tottenham Hotspur FC in the Premier League, and at The Football Association, where he worked closely with England's men's and women's teams at all levels. Paul has also served on various committees for The English Football League (EFL), The FA, UEFA and FIFA. In 2014, Paul was elected to the board of The EFL as one of three Championship club representatives. In the summer of 2016, Paul was elected to represent The EFL on both The FA Council and Professional Game Board, which serves the interests of professional football clubs at all levels.
---
Karen Eyre-White, Chief Executive, Sports Ground Safety Authority (SGSA), UK
In addition to fulfilling a statutory duty to regulate safety at 94 football grounds within the UK, the Sports Grounds Safety Authority sets spectator standards that are adopted around the world. The SGSA provides consulting, inspection and training services to governments, international sporting bodies, organising committees and individual venues who want to design, build, and manage sporting venues that demonstrate world-class safety standards.
Karen has a broad range of experience delivering Government priorities in both policy and operational environments. Prior to joining the SGSA Karen led immigration teams at the Home Office and has held a number of positions at the Department for Transport including developing transport plans for the London 2012 Olympic and Paralympic Games.
As a member of our speaker lineup for TheStadiumBusiness Summit, Karen will address current and future stadium safety and security challenges with reference to forthcoming changes to the internationally recognised 'Green Guide', the use of rail seating and what safety means in today's context.
---
Tery Howard, Senior Vice President/Chief Technology Officer, Miami Dolphins, USA
Tery Howard is in her 18th season with the Miami Dolphins as senior vice president and chief technology officer. In her role, Howard is responsible for managing and directing the technology initiatives and strategic direction of business operations at the Miami Dolphins. Her primary focus includes infrastructure, telecommunications, business systems and broadcast media, in converging the technologies and services to position Hard Rock Stadium and the Miami Dolphins at the forefront of the industry.
Respected throughout the industry, Howard is frequently called upon to contribute to IT presentations, panel discussions and workshops. Under her leadership, Hard Rock Stadium and the Miami Dolphins are transforming the technologies to offer an innovative, connected venue, through the activation of digital mediums to drive consumer and fan engagement value. The Miami Dolphins were recognized by InfoWorld as one of the "Top 100" companies that have made the best use of technology to enhance their business, and also recognized by PC Magazine as one of the "Top 10" companies using technology in intelligent ways to improve their business.
Howard also was recognized by SportsBusiness Journal as a Game Changer in Sports for her innovation and impact to the industry. In addition, Howard was a finalist for the Technology Leader of the Year Award at the Greater Miami Chamber of
Commerce.
---
Ebru Köksal, UEFA Consultant / Board Member MNT Health Services and Women in Football, Turkey
Ebru Köksal began her professional career in New York, as a financial analyst in Corporate Finance at Morgan Stanley, before moving back to Turkey to serve as a senior manager at Citibank between 1992 and 1999. In 1999, Ms. Köksal joined private equity fund of AIG as a VP, before joining Galatasaray Sports Club in 2001.
Ebru has held several senior positions at Galatasaray including, Galatasaray Marketing General Manager (2001 – 2006),  Galatasaray SC Marketing and Finance Group Head (2006 – 2009), Galatasaray Stadium General Manager (2009 – 2010).  Following the merger of football, stadium and marketing companies in 2010, she was appointed as the General Manager of the merged entity, Galatasaray Sportif A.Ş.
Ms. Köksal was the first woman to be elected to the Executive Board of European Club Association in September 2010 and she served as the vice chairwoman of Institutional Relations Working Group.
In October 2011, she was appointed as the General Secretary of Turkish Football Federation and led a restructuring and corporate efficiency project, which was higly praised by FIFA.
She was the receipient of the Executive of the Year Award 2011 by Stadium Business Awards.
She is currently a consultant in FIFA's Development Program, mentor at FIFA Female Leadership Development Program and UEFA Women in Football Leadership Program. She is a Board Member at MNT Health Services A.S. and Women in Football, UK.
Ms. Köksal served as a Board Member at Galatasaray Sports Club between June 2013 – May 2015 and besides assuming the role of General Secretary for the Board, she was responsible from Foreign Relations, Stadium and Football Academy.
---
Peter McKenna, Stadium Director, Croke Park, Ireland
Prior to joining Croke Park, Peter held the position of Chief Executive of Smurfit Publications, Smurfit Publishing and Design and iVenus.com.
Peter was appointed to his current position of Stadium & Commercial Director for the GAA in 2011. He is responsible for the operation and management of Croke Park Stadium and is tasked with steering the GAA's sponsorship, media rights, licensing and general games promotion.
In 2013, Peter won the Marketer of the Year Award and is TheStadiumBusiness Awards 2016 recipient of the outstanding industry contribution award.
In addition to his work with the GAA, Peter is a Director of Fire Station Artists Studio, Chairman of the IIFT, Chairman of 360 Search and on the advisory board of the National Anti-Bullying Research and Resource Centre.
---
Ian Nuttall, Founder, TheStadiumBusiness, UK
Ian is the Co-Founder/Co-Owner of TheStadiumBusiness, presented by his Xperiology events business. His working life began in sports hospitality events management (including Formula One, horse racing and Wimbledon), before pursuing an award-winning career in B2B magazine publishing.
He has co-launched and edited numerous business titles, ranging from energy and industrial processes through to airport design and Intelligent Transportation Systems. He has also founded many of the sports sector's most respected publications and news sources.
In addition to his ongoing commitments as a sports business writer and speaker, Ian provides highly-valued, specialist consultancy to the sports and entertainment venue sector. Xperiology also owns and organises the industry's much-respected TheStadiumBusiness Design & Development Summit, TheTicketingBusiness Forum and TheTicketingBusiness Awards meetings, as well as TheStadiumBusiness News and TheTicketingBusiness News.
---
Chris Overholt, CEO & Secretary General, Canadian Olympic Committee, Canada

With more than 20 years of experience in the elite echelons of the sports industry, Christopher Overholt has established himself as a leading and trusted voice in the sporting and business worlds. 

Christopher joined the Canadian Olympic Committee (COC) in 2010 as Chief Executive Officer and since then has helped the organisation achieve unprecedented growth in all areas of its commercial operations. 

Reporting to the COC's Board of Directors, Christopher is also tasked with oversight and accountability for the Olympic Movement in Canada, all COC National Sport Development programs, and its Olympic Games preparation and event operations. He leads all aspects of the COC's commercial enterprise, including: finance, human resources, sales and marketing. He works closely with the COC's 52 National Sports Federations to provide the tools they need to develop the next generation of Olympians.
With an extensive background in sports sales and marketing in the United States and Canada, Christopher's business expertise is matched by his dedicated team leadership. Through his 25 years in business, he has led day-to-day business development strategy for a number of organisations, partnering with some of the world's biggest companies to leverage their brands and properties. 

Prior to joining the COC, he served as VP and CMO for the Miami Dolphins, where from 2006 to 2010, he reported to the CEO and served as senior business executive responsible for sales and partnership sales. Before moving to Miami, he acted as the Executive Vice-President of Business Operations and CMO with the Florida Panthers.

 Christopher's career in the sports industry began with Maple Leaf Sports & Entertainment in 1996, where he spent seven years delivering industry-leading results for the Toronto Maple Leafs and the Toronto Raptors.
The judging process for our closed voting categories is currently underway, with winners to be announced on 22 June at Croke Park, Dublin. Best of luck to all our finalists.
What are people saying?
You guys did a great job. Really enjoyed the programming and hospitality.

Scott Jenkins General Manager, Mercedes-Benz Stadium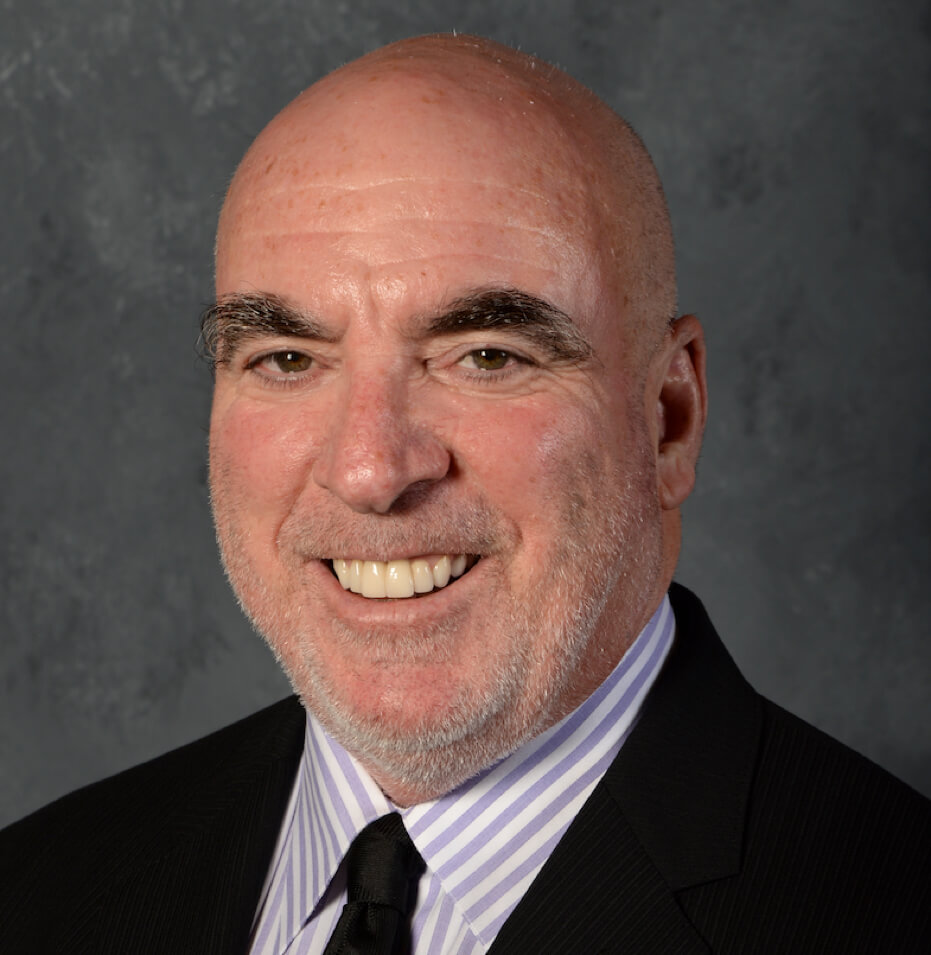 The best conference I've ever attended!
Lee Zeidman President, STAPLES Center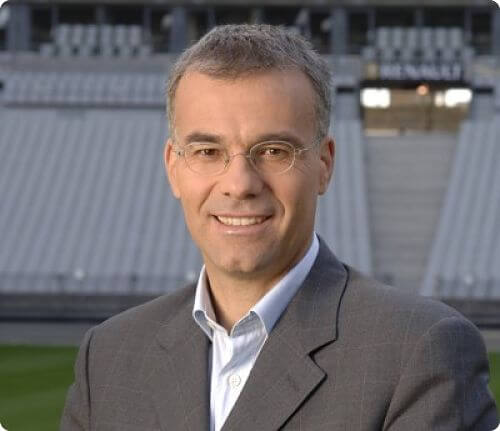 Over the past decade you have done an incredible job to build this event. A truly international stage...
Jean Christophe Gileta President , Live Stadium
Thanks for putting on another great event. It exceeded expectations – both in terms of the quantity and quality – of conversations over the two days...
Business Development Director Sports and Entertainment, Oracle Hospitality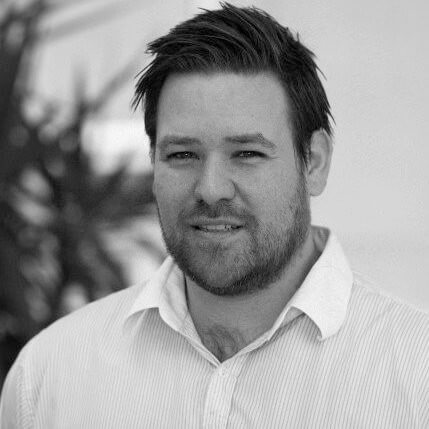 Another great eventy. Always nice to catch up with the industry – and get all those ideas flowing

Jacob Lauesen Director Brand Marketing & Development, F.C. København
Your conference is the industry benchmark. Any individual working in the industry has the opportunity to take away learnings for their own venue.
Nick Sautner CEO, Eden Park, New Zealand