About the Awards
TheStadiumBusiness Awards recognise leadership, innovation & achievement in the delivery, operation and management of sports facilities globally.
Inaugurated in 2010, the Awards are the first (and only) awards for the industry, by the industry and are presented each year during TheStadiumBusiness Summit.
The Awards were launched in order to:
Recognise achievement, innovation, fresh thinking and the leaders in the world of stadium, arena and sports venue management.
Raise industry standards and encourage greater professionalism.
Drive awareness of the stadium, arena and sports venue sector.
Nominations for TheStadiumBusiness Awards 2020 are now open. Nominate here.
NB. Nominations close 24 January 2020.

TIMELINE
CATEGORIES
JUDGES
PAST WINNERS
• 09 December 2019 – Nominations Open
• 13 January 2020 – Judging Panel Announced
• 24 January 2020 – Nominations Close
• 07 February 2020 – Shortlists Announced
• 10 February 2020 – Dossier to Judges
• 21 April 2020 – Winners Announced
CATEGORIES
Noninations are invited across the following Categories:

VENUE OF THE YEAR
For the world's best stadium, arena or sports venue. From the small local club venue to the mega-capacity national sports stadium which deserves recognition for its outstanding performance over the previous 12 months.
EXECUTIVE OF THE YEAR AWARD
For the sports venue leader, pioneer or visionary
EVENT OF THE YEAR AWARD
For the best sports or non-sports event, guest event, concert or one-off spectacle held at a major sports venue in the last 12 months
UNSUNG HERO AWARD
For an individual (or team) that delivers consistently outstanding service to a particular stadium, arena or major sports venue… without recognition!
FAN EXPERIENCE AWARD
For the stadium, arena or major sports venue that has delivered consistently outstanding levels of service and fan experience at every stage of the customer journey
PRODUCT INNOVATION
For a product or service that has uniquely transformed and improved the way stadiums, arenas and sports venues do business.
SUSTAINABILITY & COMMUNITY
Awarded to the individual, team or venue that has achieved success in the pursuit of sustainable venue management.
SPONSORSHIP, SALES & MARKETING AWARD
For the individual, team or organisation with the most effective sales or marketing initiative which has delivered new audiences, new revenues and new partnerships
VENUE TECHNOLOGY AWARD
For the stadium, arena or major sports venue that has delivered innovative technology to transform and improve the way it operates
OUTSTANDING ACHIEVEMENT AWARD
Recognising an individual that has shown exceptional commitment, service and leadership to the stadium industry over a sustained period of time. (And no, they don't have to be retiring any time soon!)
N.B. This Award is presented by TheStadiumBusiness team (without public nominations).
For more inspiration please download the 2019 WINNERS BROCHURE with background and images on the winners.
Michael Bolingbroke, Senior Executive in Leisure & Sport
Michael Bolingbroke acts as an adviser and N.E.D. to companies in the leisure & sports sector.
Most recently Michael has been Chairman of Blackpool Football Club (where he oversaw the turnaround), Chairman of Goals Soccer Centres PLC (where he oversaw the sale of the business), an N.E.D. for The Inspired Travel Company (a P.E.-backed luxury travel company), and Chairman of Superstruct (a P.E.-backed live entertainment start-up). He is also an advisor to a number of investment companies.
From 2014 to 2016, Michael was CEO of Inter Milan, where he led the revitalisation of one of the jewels in the crown of Italian football, and then oversaw the sale of the Club.
Prior to this, Michael was COO at Manchester United, a position he held for seven years, and was also Chairman of the Club's charitable Foundation. He was also the Principal Financial Officer for their NYSE listing in Summer 2012.
Prior to working in football, Michael spent six years as Senior Vice-President, Shows, at Cirque du Soleil, where he oversaw strategy, profitability and operations for their global business.
Earlier in his career, he was a Senior-Vice President at The Jim Henson Company.
Michael has a degree in Economics, is a chartered accountant (indentured at PwC), and holds an MBA, awarded cum laureate, from The London Business School, where he is currently a visiting lecturer.
Michael has lived and worked in Canada, the U.S., Holland, & Italy, and currently lives in the UK.
---
Peter Bryan, Vice President Of Construction And Development, Chase Center
Peter Bryan is currently in his third season with the Golden State Warriors organization, as the vice president of construction and development. In his current role, Bryan is responsible for the development and construction of Chase Center, the new home of the Golden State Warriors, and surrounding development. Prior to joining the Golden State Warriors, Bryan was a Vice President at Clark Construction Group where he had spent 19 years working on large,
A native of New York City, Bryan graduated from Duke University with a Bachelor of Science in Engineering with degrees in Civil Engineering and Economics.
Bryan lives with his wife Megan and children, James and Eleanor, in Marin County, Northern California.
---
Christine A Lau, Sr Director, Sports & Community Programming, Singapore Sports Hub
Christine manages a portfolio of an all-encompassing Sports & Community Programming integrated business model, content development and programming, community engagement and facilities management, partnerships and outreach, harnessing a strong community base. Enhancing patrons' experience, seeding sporting lifestyle and building affinity and sustainability for business.  Today, the community engagement had made impactful inroads to generate extensive values, injecting vibrancy all year round for the stadium business, crossing 1,000,000 marks in participation footfall, impacting a significant population base at a national level.
---
Marie Lindqvist,  VP and General Manager Stockholm Live
Marie Lindqvist,  VP and General Manager Stockholm Live, ASM Global – Marie has a degree in marketing and started her career in the travel industry within the field of marketing and communication. She had several positions as Marketing Director for companies such as TUI, Kuoni and Scandinavian amusement park Kolmarden. Marie joined the Globe in Stockholm 2006 as Marketing Director, 2012 Marie returned to the travel industry but came back again 2014 as General Manager for Stockholm Live including Ericsson Globe, Tele2 Arena, Hovet, Annexet. In May 2017 Stockholm Live took over operation of Friends Arena, and the arena is now part of Stockholm Live. Each year Stockholm Live greets 3.2 million visitors to more than 300 events in the five venues including music, football, ice hockey, family events and corporate events. www.stockholmlive.com
---
David Manica, Principal, Manica Architecture
David believes in stunning design and innovative functionality as the path to successful buildings. In his 25 years designing large public assembly facilities, David has forged a vision for some of the world's highest-profile stadium, arena and convention projects totalling over $15bn in construction. His comprehensive experience spans all phases of project development. He values a collaborative approach to design that successfully solves all of his clients' needs related to aesthetics, program, budget, function and schedule.  David's passionate commitment and dedication to balancing the complicated needs of his clients have earned him lasting relationships with them all.
---
Ian Nuttall, Founder, TheStadiumBusiness
Ian Nuttall is the owner and founder of TheStadiumBusiness Design & Development Summit, presented by his Xperiology events business. His working life began in sports hospitality events management (including Formula 1, horse racing and Wimbledon) before pursuing an award-winning career in B2B magazine publishing. He has co-launched and edited numerous business titles (ranging from energy and industrial processes through to airport design and Intelligent Transportation Systems).
He has also founded many of the sports sector's most respected publications and news sources – most recently TheStadiumBusiness News, delivering the all the latest Stadium Business news, blogs, videos, and up-to-the-minute media coverage from all the leading voices in the Stadium Business industry, all in one place. In addition to his ongoing commitments as a sports business writer and speaker, Ian provides highly-valued, specialist consultancy to the sports and entertainment venue sector.
---
Milton O'Brian Director of Commercial, Venues Canberra
---
Raj Saha, General Manager, Fiserv Forum

Raj Saha is the General Manager of Fiserv Forum, Milwaukee's world-class arena that opened on Aug. 26, 2018. In his role, Raj is responsible for overseeing the day-to-day management and programming.
Fiserv Forum, which will host the 2020 Democratic National Convention, is one of more than a dozen venues across three continents that Raj has taken a part in developing and opening.
Earlier in his career, Raj spent nine years at Madison Square Garden in guest services and events, and he worked at AEG overseeing venue openings in the United States, Europe and South America.
Additionally, he was involved in staging the 1999 FIFA Women's World Cup, the 2012 London Olympics, the 2013 FIFA Confederations Cup, the 2014 FIFA World Cup and the 2016 Copa America Centenario.
Raj was born in London and raised in New York. He graduated from Syracuse University in 1997 with a Bachelor of Arts degree in Political Science.
What are people saying?
You guys did a great job. Really enjoyed the programming and hospitality.

Scott Jenkins General Manager, Mercedes-Benz Stadium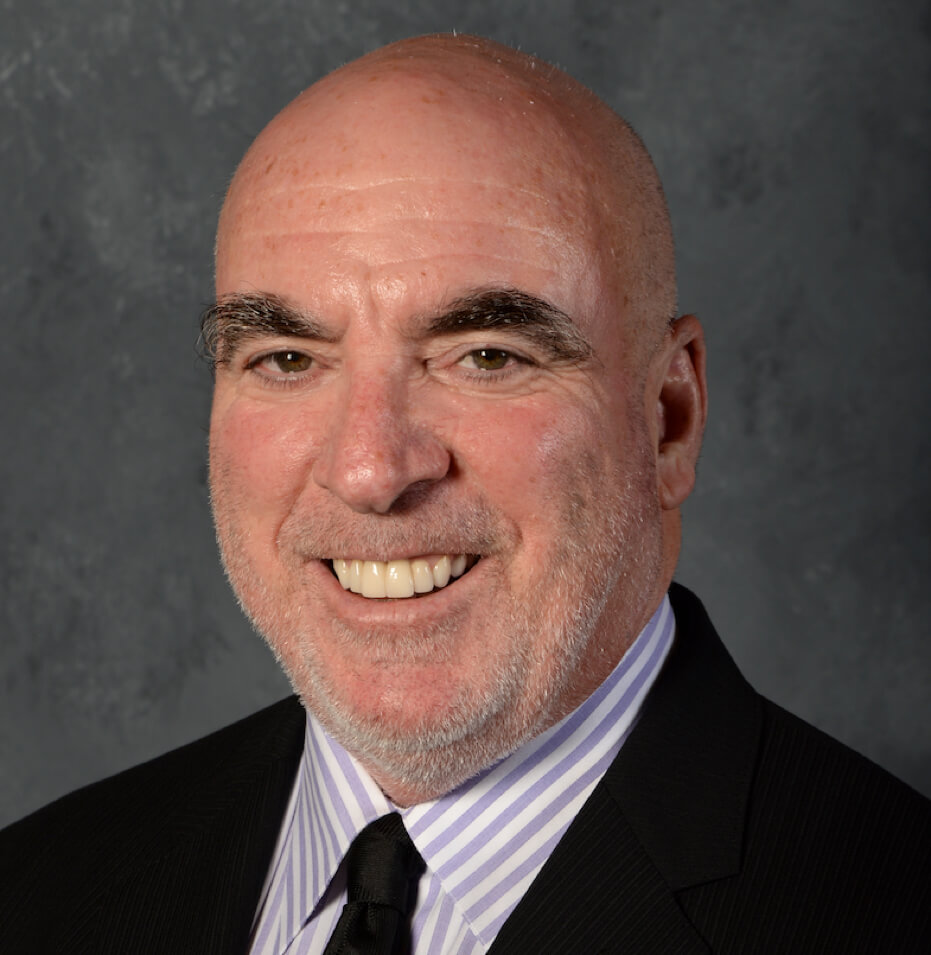 The best conference I've ever attended!
Lee Zeidman President, STAPLES Center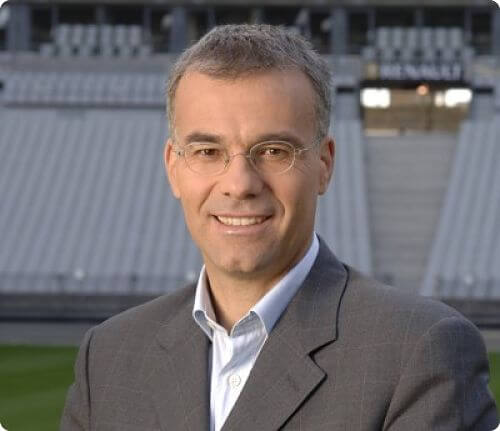 Over the past decade you have done an incredible job to build this event. A truly international stage...
Jean Christophe Gileta President , Live Stadium
Thanks for putting on another great event. It exceeded expectations – both in terms of the quantity and quality – of conversations over the two days...
Business Development Director Sports and Entertainment, Oracle Hospitality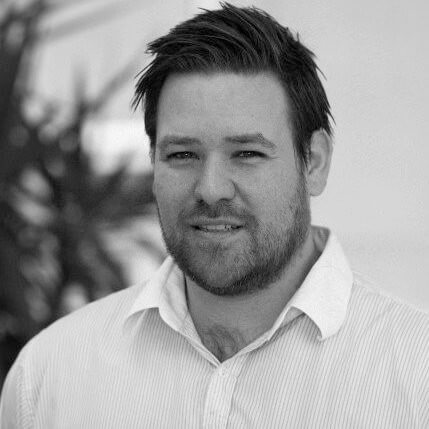 Another great eventy. Always nice to catch up with the industry – and get all those ideas flowing

Jacob Lauesen Director Brand Marketing & Development, F.C. København
Your conference is the industry benchmark. Any individual working in the industry has the opportunity to take away learnings for their own venue.
Nick Sautner CEO, Eden Park, New Zealand