The Factory of Memories
Now in its second decade, TheStadiumBusiness Summit continues to adapt and reflect the needs of its industry. We're embracing Technology, Innovation and Transformation to re-define the global #1 venue business showcase. Join your colleagues from all around the world as we bring together the leading stadium, arena and venue executives to explore the future of our business.
Get In Touch
If you'd like to join us, or have any questions, please complete this quick form and we'll get right back to you.
Delegate Package
Please note our Super Earlybird rate – saving £500 on the full rate – is available for all bookings confirmed before 12 April. Get in touch today for the best rate – and further group discounts!
Our all-in Summit delegate pass provides:
Access to all conference sessions and breakouts† (28-29 June);
Access to The Marketplace mini-expo;
Access to the Networking lounge on both days;
All breaks and lunches on both days;
Printed Programme (including attendee list);
Ticket to the Welcome Reception (evening 27 June);
Ticket to #SBA23 TheStadiumBusiness Awards Party (evening 28 June);
Discounted hotel rates;
Introductions and networking services;
Post-event presentation/video downloads;
Privileged access to online information and discussions pre- and post-event.
PLUS
Option to purchase Site Visit & Stadium Tour add-ons†
†Schedule and content may be subject to change.
Booking Info
Risk/Cancellation: You can cancel up to 60 days out from the conference and receive a full refund (less credit card/admin fees). From 60 days out there are no refunds but you are allowed to transfer your ticket to a colleague at no charge. All substitutions/badge changes must be submitted in writing to the event organiser prior to the event and a confirmation from us received as validation.
Right of Admission: In order to maintain the ratio of buyers/sellers and the delegate profile of the attendees, the organisers reserve the right to refuse or cancel admission. In the event an individual delegate pass is cancelled then notice will be put in writing and any delegate fee paid will be refunded.
Group Rates? are available on bookings of 3+ delegates from We offer discounts for groups of 3+ registrations from the same organisation, paid on a single invoice. Group discounts may not be valid in conjunction with any other early-bird registration or special offers. Make a group enquiry here the organisers.
Delegates: £195 is due upon booking. If the event cannot take place due to government guidelines then the deposit will be held and transferred to the next live event.
Sponsors/Exhibitors TheStadiumBusiness Summit is a ticketed event. Product, service and solutions suppliers can receive delegate passes as part of their sponsorship and exhibition packages.
Questions/Special Requests: If you have any questions or special requests then contact us for a quick response.
Is it only in English? The main conference and related panel discussions will be in English. We offer simultaneous translation as a special request – however, there may be additional costs for the provision of simtran. Please get in touch with us prior to the event for clarification.
Are there student/academic discounts? A limited number of conference places are available to accredited students (enrolled in courses related to the conference topic) and to academic professionals from recognised institutions. The discounted fee for student/academic participants is set at £149 (+tax) per person and tickets are provided on a first come, first served basis. Contact the organisers if you wish to apply for a student/academic pass.
Liability note: The organisers of TheStadiumBusiness Summit (Xperiology) do not accept liability for any loss of, or damage to, the personal effects of attendees to the event. We reserve the right to cancel, defer or modify the event proceedings without prior notice.
Important notice re COVID-19: Please note any interaction with the general public poses an elevated risk of being exposed to COVID-19 and we cannot guarantee that you will not be exposed while in attendance at the event. Xperiology is not responsible for the health and safety of this event. We encourage you to follow the venue's safety policies, as well as local laws and restrictions.
Booking Terms and Conditions: Available in full on the following link:
Who? What?
Each year TheStadiumBusiness Summit hosts the world's leading gathering of key thinkers, movers and shakers from across the global sports and entertainment world.
Network with everyone that's worth networking with.
Like no other event, we bring together the global stadium, arena and entertainment venue business. Our proven formula (Compact Footprint x Quality Content = Maximum Knowledge Transfer) remains the same.
The speakers and attendees you can expect range from owners and executives to architects and leading venue suppliers.
Simply the best knowledge and networking event there is.
Our Delegates
Our attendee profile comprises:
Owners, operators and investors in sports / entertainment venues;
C-Level execs in teams / venues (President / GM / CEO, CEO, COO, CFO, CTO, CMO and Head of Depts);
City Councils / Municipalities / Regional Agencies (mayors, economic development, sports / recreation / leisure, arts / culture & tourism departments);
Sports Federations, Sports Clubs (professional and amateur), governing bodies, sports event bid committees, sports tourism officials etc;
National and regional Sports/Events bodies;
Events / Sponsors / Rightsholders;
Architects / Designers / Consultants;
Product & Service Suppliers to the venue sector.
Ingredients to Success
The Summit is a business networking event with a total focus on quality. That means quality attendance, quality content and quality connections. It is NOT a trade show but instead a Networking Event. We have developed a format to maximise connections over two days (and two nights).
The key elements to fostering learning and connections include:
THE CONFERENCE – 50+ expert industry speakers covering the topics you need to hear about, across multiple stages with dedicated tracks around Technology, Innovation and Transformation in design and development;
THE MARKETPLACE – Our dedicated networking area – where all refreshments and lunches are served – is ringed by a curated, mini-expo of 25-30 suppliers on 'demo-pods' showcasing the latest innovations and solutions;
LISTEN HERE. BE THERE – Two places at once? Tune in to chosen conference tracks (in different parts of the Summit), whilst networking in another;
NETWORKING & INTROS – Someone you want to meet? A venue you'd love to learn from? Let us know and we'll do our best to make the introduction.
And, as always, the Summit retains its 'family vibe' – bringing together old friends with new faces to the fold. Want to join us? Questions? Email us here
VIP Guest Programme
Free tickets to venues, teams and operators looking to REOPEN, RESTART & REIMAGINE their business.
For more than a decade the Summit has gathered together the sector's key thinkers, movers and shakers.
Our VIP guest programme provides free delegate passes to teams, venues and leagues which we believe will add value, knowledge and experience to the Summit – and, in turn, take back to their organisations from their own attendance.
Do you qualify for a free Guest VIP ticket for 2023?
Here are the Guest VIP Programme requirements:
You are employed by a Venue, Team, or Operating company;
You are C-Level/Director or Senior Management;
You want to learn how to improve your venue operationally, increasing revenue and retention;
Your organisation has not attended the Summit in the last three years.
Interested? Get in touch with Lizzie, who runs the VIP Guest Programme here.
Here's a sampling of teams and venues:
• Aarhus GF Football (AGF)
• Aberdeen FC
• Arsenal FC
• AS Roma
• Ascot
• AsiaWorld-Expo Management
• BaltCap
• Blackpool FC
• Bolesworth Events
• Bristol Rovers FC
• Bristol Sport / Ashton Gate Stadium
• Burnley FC
• City Football Group
• Club Atlético River Plate
• Coventry Building Society Arena (Wasps Group)
• ECB – England and Wales Cricket Board
• Eden Park Trust
• Ergo Arena
• FC Grenoble Rugby
• FK Crvena Zvezda (Red Star Belgrade)
• Gloucester Rugby
• Goodwood Group
• Johan Cruijff ArenA
• Lancs Cricket / Emirates Old Trafford
• Leicester City FC
• Live Stadium
• Liverpool FC
• London Irish
• Manchester Central Convention Complex
• Manchester City FC
• Manchester United FC
• Marylebone Cricket Club (Lord's)
• Melbourne Cricket Club
• Motorpoint Arena Nottingham / National Ice Centre
• Newcastle United FC
• Nokia Arena [Tampere]
• Northampton Saints RFC
• Open Camp
• PZPN (Poland FA)
• Real Madrid C.F.
• Silverstone Circuit
• Southampton FC
• Special Olympics World Games Berlin 2023
• Sport Lisboa e Benfica
• The Jockey Club
• Tottenham Hotspur FC
• Tranmere Rovers
• TSG 1899 Hoffenheim
• Tufan FC
• UEFA
• Ulster Rugby
• Western United
• Woking FC
• Worcester Warriors Rugby – Sixways Stadium
• YTL Arena Bristol
Our speakers include
Do you have all the answers? If not, invest some time to learn from others..
Alison Lu
Senior Director, Strategy & Analytics
San Francisco 49ers
Alison Lu
Senior Director, Strategy & Analytics
San Francisco 49ers
Alison Lu is a Senior Director in the 49ers Business Strategy & Analytics department and is in her sixth season with the team. In her current role, Lu leads food & beverage strategy and operations, implements stadium technology and innovation, enhances ticketing/sales analytics, and manages 49ers-affiliated businesses such as 49ers FIT, the Horizon Su
Alison Lu is a Senior Director in the 49ers Business Strategy & Analytics department and is in her sixth season with the team. In her current role, Lu leads food & beverage strategy and operations, implements stadium technology and innovation, enhances ticketing/sales analytics, and manages 49ers-affiliated businesses such as 49ers FIT, the Horizon Summit, and Cal Hi Sports.
Recently of note, she has contributed to launching the Member Inclusive Menu (MIM), a gameday concessions menu of fan favorites like hot dogs, nachos, popcorn and more, that 49ers season ticket holders can order from at no additional cost. After just one year of operation, MIM has already received serious recognition by being shortlisted by prestigious award programs such as the Sports Tech Awards and TheStadiumBusiness Awards.
She also works for the Insights team at Elevate Sports Ventures, a leading sports consultancy, helping to launch, drive, and share best practices in sales and business strategy for clients across various global sports and leagues.
Prior to the 49ers, Lu spent three years at PA Consulting with a focus on energy and utilities clients, and a year at Tsinghua University researching energy efficiency under the Fulbright Scholarship.
Lu graduated from Yale University with a BS in Environmental Engineering and Harvard Business School. She currently resides in the Bay Area.
mmit, and Cal Hi Sports.
Recently of note, she has contributed to launching the Member Inclusive Menu (MIM), a gameday concessions menu of fan favorites like hot dogs, nachos, popcorn and more, that 49ers season ticket holders can order from at no additional cost. After just one year of operation, MIM has already received serious recognition by being shortlisted by prestigious award programs such as the Sports Tech Awards and TheStadiumBusiness Awards.
She also works for the Insights team at Elevate Sports Ventures, a leading sports consultancy, helping to launch, drive, and share best practices in sales and business strategy for clients across various global sports and leagues.
Prior to the 49ers, Lu spent three years at PA Consulting with a focus on energy and utilities clients, and a year at Tsinghua University researching energy efficiency under the Fulbright Scholarship.
Lu graduated from Yale University with a BS in Environmental Engineering and Harvard Business School. She currently resides in the Bay Area.
Peter McKenna
Stadium Director
Croke Park
Peter McKenna was appointed as the Stadium Director of Croke Park Stadium in 2001. With a capacity of 82,300, Croke Park is Europe's fourth largest stadium
Prior to joining Croke Park, Peter held the position of Chief Executive of Smurfit Publications, Smurfit Publishing and Design and iVenus.com.
Peter was appointed to his current position of Stadium & Commercial Director for the GAA in 2011. He is responsible for the operation and management of Croke Park Stadium and is tasked with steering the GAA's sponsorship, media rights, licensing and general games promotion.  In 2013, Peter won the Marketer of the Year Award and is the Stadium Business 2016 recipient of the outstanding industry contribution award.
In addition to his work with the GAA, Peter is a Director of Fire Station Artists Studio, and on the advisory board of the National Anti-Bullying Research and Resource Centre.
Peter is a Chemical Engineering graduate from University College Dublin and  a Fellow of the Marketing Institute.
Amy Trynka
Venue Projects & Strategy Manager
Arsenal FC
Amy Trynka
Venue Projects & Strategy Manager
Arsenal FC
Amy Trynka is the Senior Ticketing & Strategy Manager at Arsenal Football Club. Amy is responsible for leading the ticketing and access control operation at Arsenal Football Club for the Club's men and women's fixtures. In her role, she also drives the strategic approach of the Venue Department which is responsible for Ticketing, Hospitality and Fan Services. Her team oversees many key projects and business critical processes including Digital Ticketing, the Season Ticket Renewal process and more recently oversaw the Return of Fans to Emirates Stadium project following the coronavirus pandemic. Amy joined Arsenal FC in September 2017 and previously held a role in the Business Strategy team before joining the Venue Department.
Steve Sayer
Vice President & General Manager
The 02
Steve Sayer is Vice President and General Manager of The O2, the world's most popular music and entertainment venue. As VP & GM, Steve heads up the Senior Leadership team at The O2, and is fully accountable for all aspects of venue management across the busy campus, including overseeing venue strategy, improving the experience for The O2's customers, infrastructure and development projects in the arena, facilities management and driving continued commercial growth. Since 2020 Steve has taken on the additional responsibility of leading The O2's response to the Covid-19 pandemic and works closely with AEG Europe on energy and sustainability projects.
Steve joined The O2 in 2014 as Commercial Director, overseeing ticketing operations, merchandising, food and beverage and corporate sales, along with securing exhibition content and managing Up at The O2, the roof walk attraction over the venue. In this role he worked closely with the AEG Europe leadership team to manage several capital improvement projects to identify and activate new revenue streams and enhance the fan experience. Prior to this, Steve was Operations Director for Manchester City Football Club and was responsible for match day and major event operations.
Tery Howard
Head of Technology
Inter Miami CF
As Head of Technology for the Inter Miami Futbol Club, Howard has been instrumental with the
technology strategic planning for the construction of DRV PNK stadium, a 34 acre centralized facility,
with 19,100 seating capacity, 50,000 square foot training center and seven fields. Additionally, Howard
is the founder of Peer Vision Consulting, whose focus is in assisting clubs and venues with strategic
planning and resource structuring, delivering transformative and sustainable technology that is
competitive and operationally effective. Tery has also worked with several venues and clubs, most
notably focusing on the stadium engineering and project management at Climate Pledge Arena, UBS
Arena, Moody Arena, NASCAR, Oklahoma Thunder, Tampa Bay Lighting.
Prior to Peer Vision, Tery spent 19 years as the Chief Technology Officer and Senior Vice President
at the Miami Dolphins and Hard Rock Stadium, responsible for the innovation and strategy with a
primary focus in club and venue technology, converging broadcast media, infrastructure,
telecommunications, analytics, and business systems, positioning the organization at the forefront of the
industry. Prior to the Dolphins, Tery started her career at Carnival Cruise Lines, pioneering the
technology to automate Carnival's fleet, over a period of 15 years.
In June, 2018 Tery was awarded the Executive of the Year award at the Stadium Business Summit,
a global gathering of stadium industry leaders and renowned executives. Tery was recognized for her
achievements as a sports venue leader, pioneering the vision in digital transformation and fan experience.
Tery has also been recognized by SportsBusiness Journal as a Game Changer in Sports for her innovation
and impact to the industry. Tery was a finalist for the Technology Leader of the Year Award at the
Greater Miami Chamber of Commerce. Under her leadership, the Dolphins were recognized by
InfoWorld as one of the "Top 100" companies that have made the best use of technology to enhance their
business, and also recognized by PC Magazine as one of the "Top 10" companies using technology in
intelligent ways to improve their business. Finally, with Tery at the helm, her team was recognized by
ComputerWorld as leaders in "Best Practices in Mobile & Wireless."
Respected throughout the industry, Tery has published articles and is frequently called upon to
contribute to IT presentations, panel discussions and workshops, locally and globally. Tery is actively
involved in various community initiatives and advisory boards, providing guidance and a leadership role
in the community and beyond. Tery was recognized by the FBI Cyber Division for her vision and support
of the FBI-SOS (Safe Online Surfing) Internet Challenge and was tapped as the recipient of the "Glass
Ceiling Award" from Florida Diversity Council. She now serves as an advisor to the Florida CIO
Executive Council and Sports and Entertainment Alliance and Technology. Additionally, she serves on
the St. Thomas University's Dean's Advisory Council, as well as engaging in speaking and panel member
invitations throughout the U.S. and abroad on a variety of technology topics.
Rob Wicks
Commercial Director
Aberdeen FC
Rob is a senior leader with 20 years of experience in the sports marketing industry working with rights holders, brands, host venues, governing bodies and agencies. He has a proven track record of implementing transformational change, developing successful commercial and communication strategies, results-based innovation, and thriving strategic alliances. He has delivered projects and events in 25 countries and has lived in Johannesburg, Rome, London and most recently Aberdeen.
Current Role: Board and Commercial Director – Aberdeen Football Club
Responsible for all football club revenue streams, including partnerships and sponsorships, ticketing, retail, membership income, marketing, communications and new stadium development. Rob is on the Board Trustee – Aberdeen FC Community Trust
Christian Lau
Chief Technology Officer
LAFC / Banc of California Stadium
Christian Lau
Chief Technology Officer
LAFC / Banc of California Stadium
As Chief Technology Officer at Los Angeles Football Club (LAFC) and Banc of California Stadium, Christian's focus is on defining the technical vision of the organization. His primary area of interest is the use of technology to enhance the guest experience, eliminate friction and provide additive experiences for customers. From the beginning of his tenure, Christian has embraced the idea that his organization will try anything once. He has turned Banc of California Stadium into a test facility for partners, prospective partners and technology companies to collaborate on the development of conceptual ideas that have proven to be a guiding force for next generation guest experiences in arenas, stadiums and large venues worldwide.
Lisa Knights
Group Director of Communications
Bristol Sport / Ashton Gate Stadium
Lisa Knights
Group Director of Communications
Bristol Sport / Ashton Gate Stadium
Lisa has led the media and communications team for the Bristol Sport Group since she joined in 2014. A unique multi-sport model based at Ashton Gate Stadium, the group includes Bristol City men and women, Bristol Bears men and women, Bristol Flyers Basketball team and the associated community foundations. Lisa is also a board director of Ashton Gate Stadium, Bristol Flyers, Bristol Bears Women, Bristol City Women and the Robins Community Foundation. In June, Ashton Gate Stadium submitted planning for the next phase of its redevelopment – a £130m Sporting Quarter and new home for the Bristol Flyers.
Prior to joining the group, Lisa worked for Sky News as a presenter with more than 15 years in broadcast television (Sky, BBC and ITV), covering many major live international news events. A keen sportswoman and passionate advocate of women in sport, she represented GB in water polo for more than a decade.
Peter Wearne
General Manager - Facilities
Melbourne Cricket Club
Peter Wearne
General Manager - Facilities
Melbourne Cricket Club
Peter Wearne has been the General Manager – Facilities with the Melbourne Cricket Club since 2006, and as such is responsible for one of the world's largest sporting stadiums, the Melbourne Cricket Ground (MCG)Peter is responsible for the strategic and operational performance of the built assets at the MCG. He is also responsible for the MCC's environmental sustainability initiatives which have led to the MCG's becoming one of the world's most sustainable stadiums.
Peter's expertise in stadium operations has been called upon by the West Australian government to provide operational advice during the design process for the New Perth Stadium (now Optus Stadium) and the Government of the Hong Kong Special Administrative Region of the People's Republic of China for the Kai Tak Sports Park in Hong Kong.
Peter is a founding member of the Sports Environment Alliance and it's immediate past Chairperson and a past member of Deakin University Sports Management Industry Advisory Board.
Marie Lindqvist
Senior Vice President - Operations
ASM Global
Marie has the operational oversight of all the European venues in the ASM Global portfolio. Marie has a background of managing Stockholm Live, ASM Global's Swedish portfolio of venues, for example Tele2 Arena, Friends Arena and Avicii Arena. Marie has a sales & marketing background and have had different position in Marketing and Communication in the Event industry, Travel and Tourism.
Eike Humpert
Head of Digitalisation
VfL Wolfsburg
Eike Humpert (31) is working in club football for eleven consecutive years. After finishing his degree in Sports Business Management in Lincoln, UK, he started his professional career in Marketing and Sales for the East Berlin Football Club 1. FC Union Berlin. After occupying positions in Marketing, CRM and Merchandising/E-Commerce he was responsible for the business development department with emphasis on IT, Multimedia, CRM/ERP, E-Commerce, BI and Organisational Development. Joining VfL Wolfsburg in April 2019 as Head of Digitalisation his department is responsible for the digital and innovation strategy of the G
Rob Paddon
Rob Paddon, joined Ascot Racecourse as Head of Sales in early 2022 and brings more than 13 years of experience driving revenue, profitability and performance in the sports industry. Rob will lead on growing sales across the organisation for raceday sponsorship and all key events to include Royal Ascot, 26 annual race days, and all non-race day events that welcome corporate and consumer guests throughout the year. He is also charged with developing the administration and events teams alongside helping set the company's business strategy moving forward. Royal Ascot 22 is set to be the largest Royal Ascot in history.
Rob has previously held senior level positions at Fulham Football Club, Rugby Football Union and Arsenal Football Club. In his most recent role as Venue Sales Director at Fulham FC, Rob was responsible for all commercial budget lines to include hospitality, ticketing, memberships, stadium and corporate events alongside managing teams of up to 200 people.
Show more
TheStadiumBusiness Awards
Celebrating the best in our business
Inaugurated in 2010, TheStadiumBusiness Awards recognise leadership, innovation & achievement in the delivery, operation and management of sports facilities globally.
About
TheStadiumBusiness Awards recognise leadership, innovation & achievement in the delivery, operation and management of sports facilities globally.
Inaugurated in 2010, the Awards are the first (and only) awards for our industry, by our industry. The Awards were launched in order to:
Recognise achievement, innovation, fresh thinking and the leaders in the world of stadium, arena and sports venue management.
Raise industry standards and encourage greater professionalism.
Drive awareness of the stadium, arena and sports venue sector.
Charity Partner: Once again, TheStadiumBusiness Awards will be fundraising for EMERGENCY – providing free, high-quality healthcare to victims of war, poverty and landmines, alongside building hospitals and training local medical staff.
Congrats to all our 2022 Winners – unveiled at #SBS22. News item here.
Nominations for 2023 open on 30 March, closing 20 April 
Timeline
15 Feb 2023 – Judges & Categories Announced
30 March 2023 – Nominations Open
20 April 2023 – Nominations Close
28 April 2023 – Shortlists Announced
28 June 2023 – Winners Party (announced live at #SBS23)
Judges
Our 2023 Judging Panel will be unveiled in February 2023. The full 2022 Judging Panel can be viewed in this Latest news post.
Categories
Nominations are invited across the following Categories:
EVENT OF THE YEAR

For the best sports or non-sports event, guest event, concert or one-off spectacle held at a major sports venue in the last 18 months. We are looking for something out of the ordinary, something special, something that sets a future trend. The award recognises the event's host venue, and thus entries should reference why the venue's management/operational team deserves sepcial recognition for their delivery.
FAN EXPERIENCE AWARD
For the stadium, arena or major sports venue that has delivered consistently outstanding levels of service and fan experience at every stage of the customer journey.
PRODUCT INNOVATION AWARD
Awarded for a product or service that has uniquely transformed and improved the way stadiums, arenas and sports venues do business. Entries should state the organisation/vendor responsible for the product/service, and how the product/service has improved operations at a specific stadium/venue.
SUSTAINABILITY & COMMUNITY AWARD

To recognise achievement, success or leadership in the pursuit of sustainable and community-driven venue and event management.
SPONSORSHIP, SALES & MARKETING AWARD

Recognising the sponsorship, sales or marketing initiative which has delivered new audiences, new revenues and new partnerships
VENUE TECHNOLOGY AWARD

For the stadium, arena or major sports venue that has delivered innovative and integrated technology to transform and improve the way it operates.
2019 closed categories
VENUE OF THE YEAR AWARD

From the small local club venue to the mega-capacity national sports stadium; tell us which venue deserves recognition for their outstanding performance over the past 12 months, and why. Entries should refer to specific successes and achievements of the venue in the judging period.
EXECUTIVE OF THE YEAR AWARD

For the sports venue leader, pioneer or visionary that has consistently over-delivered.
OUTSTANDING ACHIEVEMENT AWARD (CLOSED NOMINATION)
The Outstanding Achievement Award recognises an individual that has shown exceptional commitment, service and leadership to the stadium sector industry over a sustained period of time. (And no, they don't have to be retiring any time soon!) The recipient of this award is decided by TheStadiumBusiness.com editorial team.
Our Sponsors
Our thanks to these wonderful organisations for supporting this year's Summit
Samsung
Samsung Electronics is a global leader in technology, opening new possibilities for people and businesses everywhere. Since being established in 1969, Samsung has grown into one of the world's leading technology companies. Our network now extends across the world and we boldly
invest in R&D to fuel our aspirations to create new technologies that inspire the world. Through relentless innovation and discovery, Samsung is continuously striving to create a better world for all.
Samsung offers a full portfolio of products and solutions, meaning you can select the ideal solution to meet the evolving and increasing demands of your business. By maximizing the performance of your display technology, you can drive toward transformation for your business, creating smart and
seamless experiences for customers – turning your content into unprecedented new opportunities.
Website
VITEC
VITEC is a market-leading provider of IPTV, Video Streaming and Digital Signage Solutions that help organisations harness the power of video to engage, empower and evolve.
VITEC understands the unique technical and operational requirements for successfully operating an IPTV network in sports and entertainment venues to develop an effective and reliable solution. Our IPTV distribution and digital signage solutions are designed to accommodate the unique demands of a sports venue and provides high-quality television viewing, powerful system administration tools, along with sophisticated digital video capabilities.
Website
Halo Solutions
Halo Solutions is a Global Safety-Tech Company that supplies some of the Largest and Best-Known Sites, Brands and Events in the World. Designed by High-level Police Command, Counter-Terrorism and Event Industry Experts motivated to help after the Manchester Arena bombing, our collective knowledge of control rooms, crowds and events was poured into the creation of the Multi-award-winning Halo System – the world's Most Intelligent Incident & Threat Management Platform. Launched in May 2018 as the first of its kind for Incident, Task and Staff Management, Halo now offers modules in Crowd Management, Risk, Accreditation, Sustainability and Live Video Feeds (CCTV, Drone). These innovations are seamlessly combined into one platform to embody three core aims; to save lives, save time and save money, every day. To date, Halo have supported over 4,000 events, helped protect over 70 million people across 16 different countries, won 14 awards and saved 12 lives.
Website
BAI Communications
BAI Communications is a world leader in shared communications infrastructure, pioneering solutions that empower our customers to advance their services, accelerate their networks and amplify their reach in the most efficient and cost-effective ways possible. Having long been at the forefront of network advancement, BAI is harnessing fibre, spearheading the transition from 4G/LTE, accelerating 5G and preparing for 6G – and beyond. We collaborate closely with our customers in telecommunications, government, transport, enterprise, broadcasting, and venues to realise their communications vision, focusing not just on the immediate future, but on the possibilities that exist over long-term partnerships. Our global operations span the United States, the United Kingdom, Ireland, Italy, Hong Kong, Canada, and Australia. Our BAI Group companies include Mobilitie, Signal Point, Transit Wireless and ZenFi Networks in the United States, and Vilicom in the United Kingdom and Ireland. Together, we're creating smarter communities for all.
Website
DigiLED
digiLED supply LED displays to premium venues around the globe. Projects include the world's largest outdoor centre-hung LED display (1,000sqm) and major installations at Arsenal's Emirates Stadium, The O2 Arena London, LA Dodgers, Indiana Pacers, Philadelphia Flyers/76ers, Cleveland Cavaliers, Tampa Bay Rays, MGM Fenway (Boston) and over 40 Live Nation venues.
With a focus on environmental issues, digiLED's patent applied green technology improves power management, greatly reducing a venue's running costs and carbon footprint, whilst increasing product lifecycle.
An award-winning LED screen innovator headquartered in the UK, digiLED's 20-year track record covers hundreds of installations.  The team continually develop new patented technology for bespoke systems that fulfil client's objectives where quality and wow-factor are the priority.
Website
Signature Systems
Signature Systems engineers, manufactures and distributes turf protection systems and portable flooring products for both indoor and outdoor stadia and arenas. The company's interlocking, modular panels provide quality protection of natural, synthetic and hybrid turf and other sensitive surfaces during major entertainment events, including sports, concerts, conventions, tradeshows, commencements and more.
Signature Systems is the global leader in high performance turf protection systems with products used in over 60 countries, including at some of the largest international sporting and entertainment events, such as the Olympics and World Games. Its innovative temporary flooring panels are designed to provide stadia owners and operators with a quick return on investment due to their ease of use, long life span and versatility as ground protection, event flooring, pedestrian and vehicle accessways, work platforms, staging areas, tent flooring and more.
Signature Systems has STRONG core values with emphasis on Safety, Trust, Relationships, Openness, Nimbleness and Growth. The company is committed to the highest standards of quality with products made in the USA using sustainable material sourcing, efficient modes of production, fair employment practices, and safe facility management.
Website
SumUp
SumUp Point of Sale provides an all-in-one POS solution to businesses of all sizes, including stadiums, arenas, event spaces and more.
Packed with features that speed up checkout and reduce queues, SumUp POS streamlines everyday tasks with easy-to-use software and reliable hardware.
Formerly known as Goodtill, SumUp POS has been supporting 40+ stadiums across the UK and Ireland with practical POS setups that are easy to scale up depending on business needs.
Website
Bendac Group
Bendac are the UK's leading custom LED display solutions provider, designing and delivering industry-leading LED solutions to multiple industries. Headquartered in our dedicated technology, engineering and innovation centre, Bendac continues to grow and invest in UK-based engineering, ensuring that our clients are supported equally, for the duration of our projects.
With installations at several prestigious UK stadiums, Bendac have gained significant traction within the sporting sector. Providing full sporting solutions – inclusive of replay screens, scoreboards, conference solutions and concourse displays – Bendac Sports is built on a commitment to provide innovative yet practical LED solutions for stadia environments.
Bendac Sports adhere to a curated process, involving a host of professionals who design, develop, and deliver refined and reliable solutions that align with your vision. Our design team work with clients, from initial consultation stage, through to the installation of your project, ensuring you achieve the optimal solution for your concept.
Bendac is a customer centric, LED specialist organisation, focusing on innovative solutions. Our strategic structure has allowed us to heavily invest in a wide variety of product and technology initiatives, enabling us to excel as not only an LED specialist company but as an innovator of custom visualisation.
Website
Bleep
Bleep specialises in integrated EPOS and Payment technology for stadiums, arenas, theatres and entertainment venues – designed to reduce queues, increase transaction speeds and provide real-time data and insights in fast-paced, high volume, high footfall environments.
As the EPOS experts with over 40 years experience, Bleep deliver easy to use, yet powerful, EPOS and Payment technology for the world's biggest and best stadiums, arenas and entertainment establishments. We recognise EPOS should mean much more than just a till and a means to accept and record transactions – that is why our entire range of point of sale solutions are designed to enhance the fan or guest experience and drive revenue across across Sports Stadiums, Destination Arenas, Theatres and entertainment venues.
Website
EngageRM
Sports & entertainment businesses worldwide come to us frustrated by systems that don't talk to each other, isolated data sources, and fragmented audience engagement, making building meaningful connections on an individual basis a near-impossible task.
For years, we've solved these problems with a single platform for data, analytics, CRM, and marketing automation to deliver value that drives insights, revenue, and profitability across teams, leagues, venues, and arenas.
This centralised platform enables world-leading organisations to deliver sold-out stadiums quicker than ever, increased corporate sales, innovative partnership programs, unforgettable hospitality and event experiences and tailored communications.
EngageRM leverages the full capability of Microsofts industry-leading ecosystem, including AI, machine learning, blockchain and other next-gen technologies. We centralise data from any location to provide a single source of truth, enabling customers to generate revenue, interaction and engagement with their audience 365 days per year.
Website
Event Cup Solutions
Event Cup Solutions is a British company which provides a consultation service and the only UK solution for the complete replacement of single use cups at festivals, stadia, concert venues and big events, through their range of reusable cups and food-to-go containers. Their solutions are designed to help clients achieve single-use consumption reduction targets, and are aligned with EU directives, UK Government & devolved administration legislation. With nationwide wash & logistics hubs, their service includes the complete delivery, collection, wash & storage service of the best range of reusable cups and food-to-go containers, as well as a contract washing service for existing providers. Event Cup Solutions also owns and operates the ONE Planet ONE Chance Reusable Cup System – the UK's only fully carbon-neutral reusable cup system.
Website
Forward Associates
Transform your venue
As a multi-disciplinary specialist, Forward Associates understand how different spaces and brands can act in different ways to maximise the commercial possibilities of your venue.We start with the experience. By creating the right concepts in the right places, we extend dwell times and transform spend per head. We marry this with a data-driven, almost scientific approach. This means decisions are validated by genuine guest insights and not left to chance.
Our background is on the high street as operators and owners, with a track-record of delivering real-world concepts that transform what was previously thought possible in mass-population venues.
Website
Show all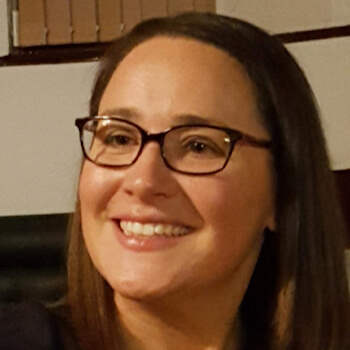 The Summit was superb! So many interesting presentations and panel discussions... we'll definitely be back next year!
Kathryn Morgan Sodexo
Business Development Director
Sodexo Live!
Your conference is the industry benchmark. Any individual working in the industry has the opportunity to take away learnings for their own venue.
Nick Sautner
CEO
Eden Park, New Zealand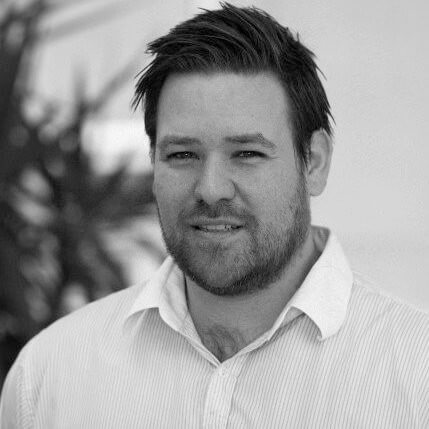 Another great eventy. Always nice to catch up with the industry – and get all those ideas flowing

Jacob Lauesen
Director Brand Marketing & Development
F.C. København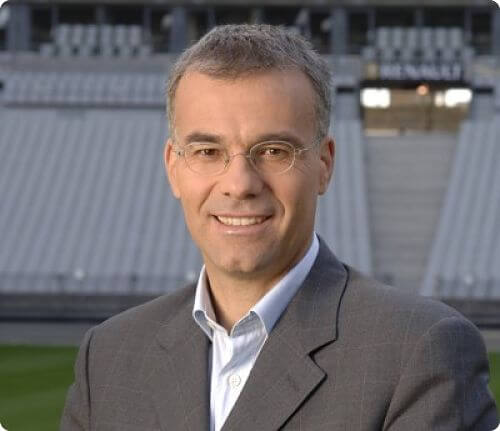 Over the past decade you have done an incredible job to build this event. A truly international stage...
Jean Christophe Giletta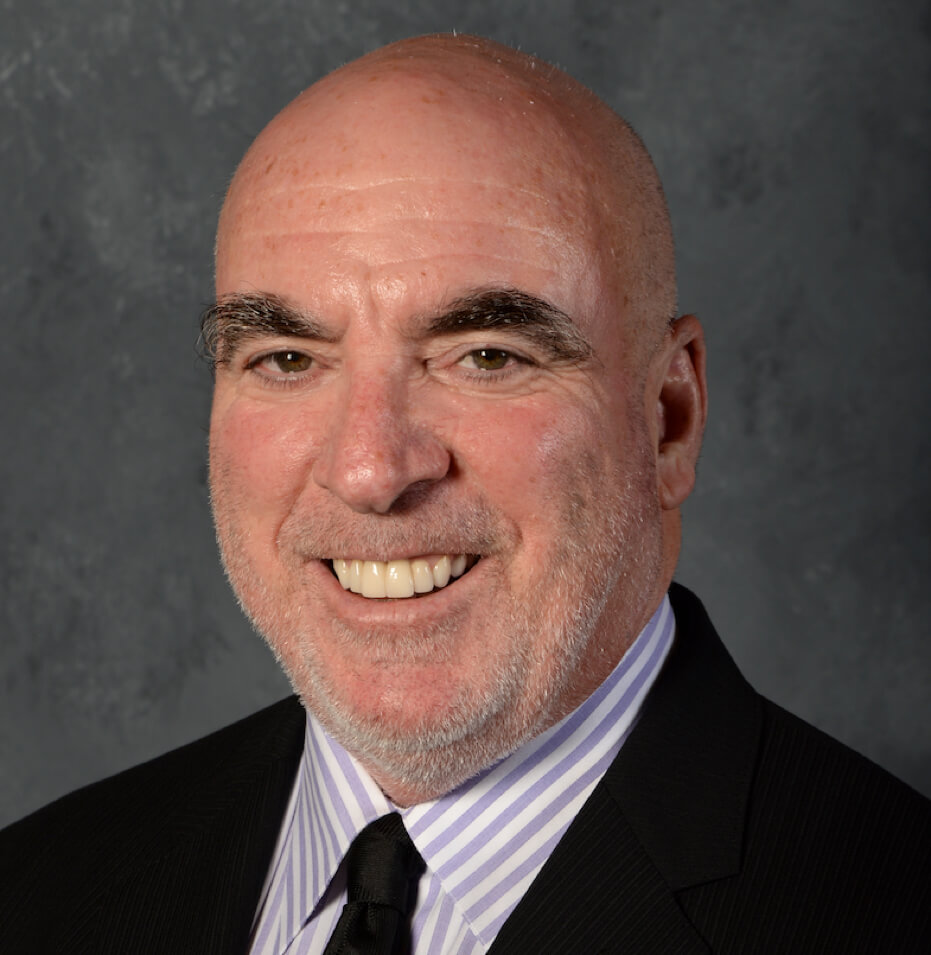 The best conference I've ever attended!
Lee Zeidman
President
Crypto.com Arena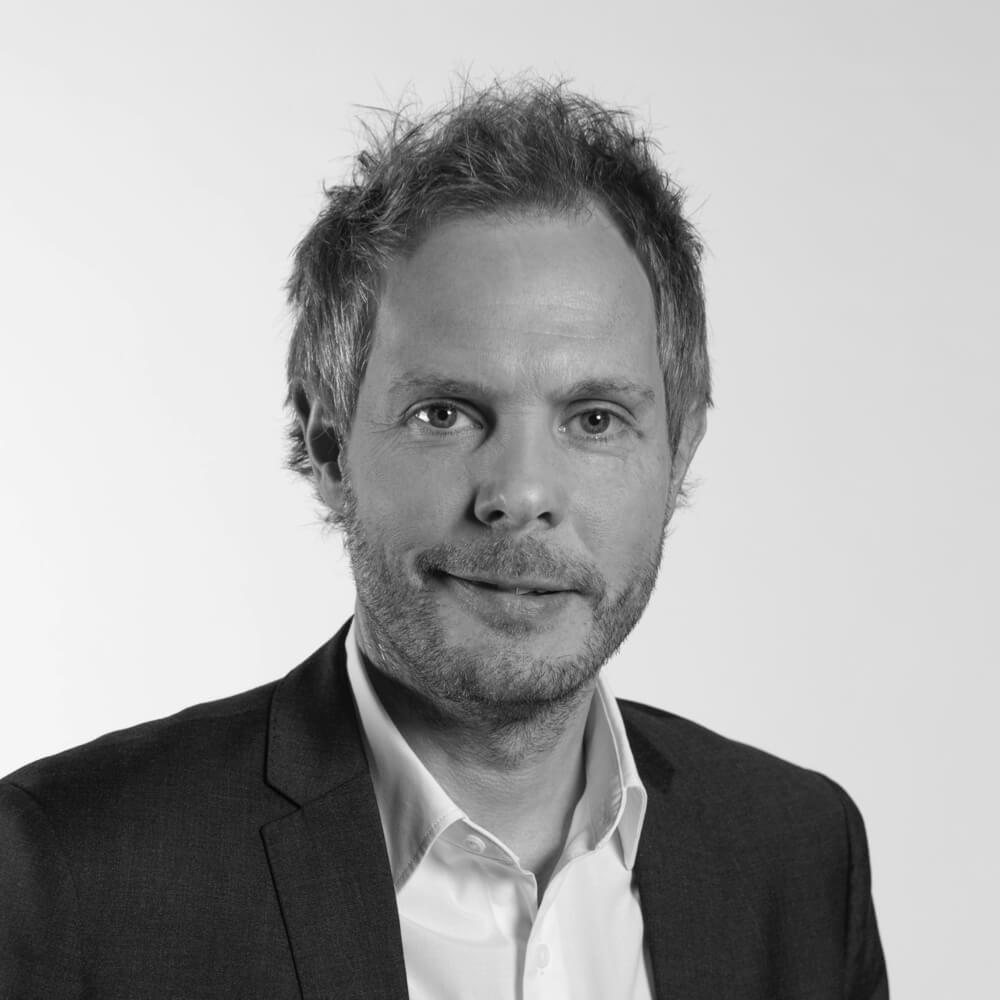 Another great Summit. We couldn't be more pleased with our participation.
Magnus Danielsson
VP International
Feld Entertainment Motorsports
Destination Manchester
The Summit and Awards will be hosted at Emirates Old Trafford, Manchester – the famous home of Lancs Cricket.
With over 3,600m2 of space, 38 meeting rooms, over 600 on-site parking spaces, excellent transport links and a 150-bedroom Hilton Garden Inn on-site, Emirates Old Trafford is the ideal venue for the Forum.
Free onsite car parking is available for all attendees. A taxi from Manchester Airport takes approximately 20-25 minutes. The Metrolink tram stop at the stadium connects to the city's three key rail stations, with trams every few minutes.
Full hotel details will be provided on registration.
The Stadium Business Summit
28-29 June 2023
Emirates Old Trafford, Talbot Road, Old Trafford, Stretford, Manchester, UK
Latest News
All latest news on the Summit can be found here:
View all